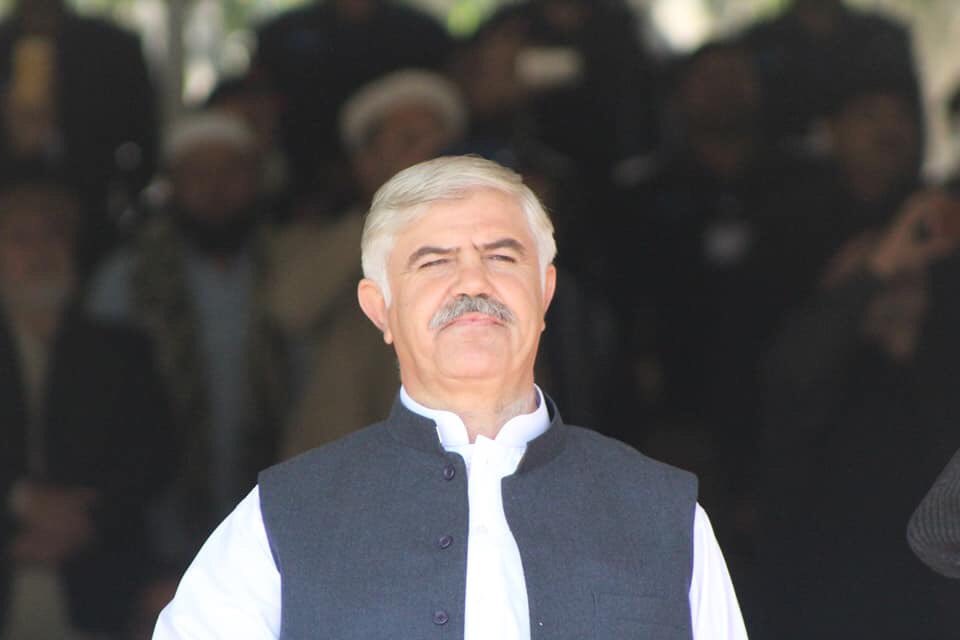 ---
PESHAWAR:
Khyber-Pakhtunkhwa (K-P) Chief Minister Mahmood Khan on Monday said that the Pakistan Tehreek-e-Insaf (PTI) government had adopted effective measures to ensure food security with the aim of minimising dependency on other provinces.
He said that K-P was the first province that had launched its food security policy and action plan, which included short-term, mid-term and long-term measures.
Apart from this, the Chashma Right Bank Lift Canal project was also in the pipeline, with the completion of which millions of acres of barren land in the southern districts would be made cultivable, he added.
According to a statement issued by the Chief Minister Secretariat, Mahmood said that the provincial government had also issued Kisan Card in the province to ensure better production of crops and to support the farmers, which was a unique initiative.
Detailing the "substantial steps" during the last four years, the CM said that 4,185 acres of land had been utilised for agriculture. Around 2,500 farmers had been trained in advanced technology, 228 trout and carp fish farms had been established while 1.4 million fish seeds had been provided, he added.
"The largest agriculture and livestock programme in the history of the province has been launched, while progress is also being made for the establishment of the first livestock university in the province," he said.
Similarly, Mahmood said that the Department of Forestry and Environment had been among the top priorities of the provincial government. "The green area of the province has been substantially increased, and under the national plan to plant 10 billion saplings, another one billion saplings are being planted in the province," he added.
Apart from this, to ensure the protection of forests, indiscriminate action had been taken against the timber mafia and thousands of acres of land had been recovered from the encroachment mafia," he remarked.
The CM said, "1,463 water supply schemes have been constructed in the last four years to ensure the supply of clean drinking water to the people."
Solarisation of 646 water supply schemes had been done while the rehabilitation of mega gravity water supply schemes in Abbottabad city and Batkhela town was also an important step, he added.
COMMENTS
Comments are moderated and generally will be posted if they are on-topic and not abusive.
For more information, please see our Comments FAQ