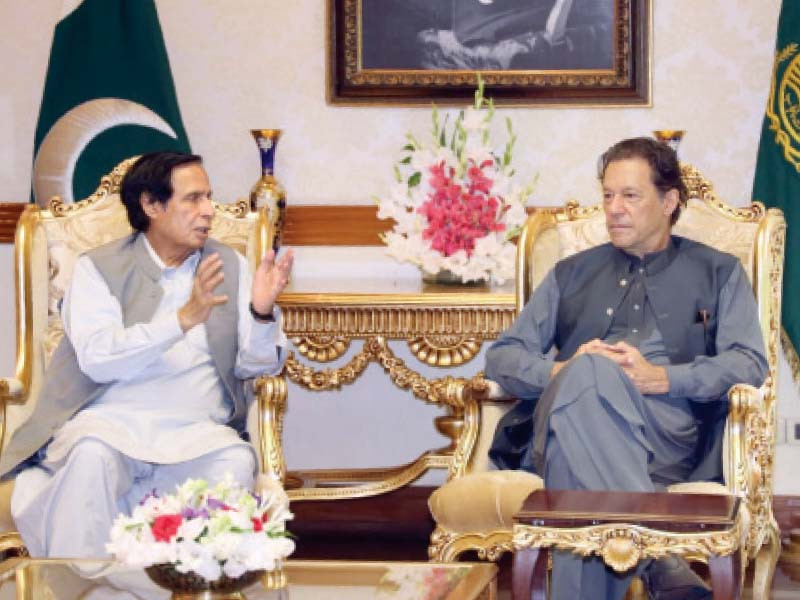 ---
LAHORE:
Punjab Chief Minister Chaudhry Pervaiz Elahi contacted Pakistan Tehreek-e-Insaf (PTI) chairman Imran Khan over phone on Thursday to discuss political affairs and the current situation.
He enquired after the well-being of Imran Khan who informed him that he was recovering speedily from bullet injuries suffered in an assassination attempt, and only minor ailment remained.
CM Pervaiz Elahi prayed for complete recovery at the earliest of the former prime minister.
Also on Thursday, a delegation headed by Pakistani-American businessman and Democratic Party leader Tahir Javed met Chief Minister Pervaiz Elahi and felicitated him over an agreement to declare Punjab and California as sister states and invited him to visit the US.
The delegation's members said Elahi believed in the principles of tolerance and respect in politics like other members of his family.
The chief minister said he had received a special message and invitation from the head of the Appropriations Committee of the California Legislative Assembly, to sign the sister-state relationship agreement. The agreement will increase commercial, economic and business relations between Punjab and California. Similarly, bilateral relations will be promoted in the fields of education, health, IT, environment and culture, while strengthening the mutual relations, he concluded.
Published in The Express Tribune, November 25th, 2022.
COMMENTS
Comments are moderated and generally will be posted if they are on-topic and not abusive.
For more information, please see our Comments FAQ