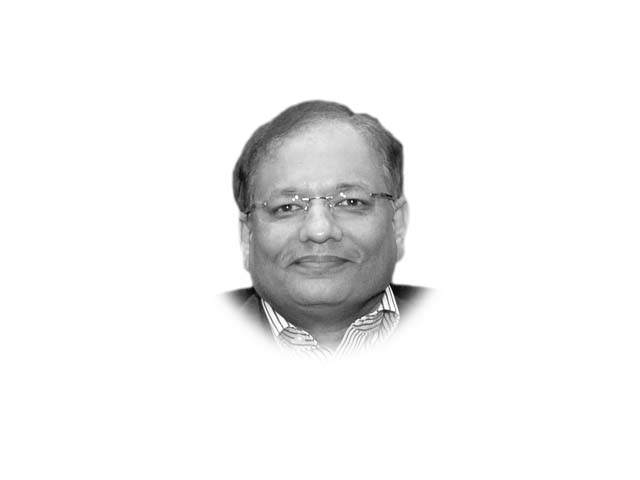 ---
Most of the world's largest economies comprise the G20 countries which held their latest summit in Bali. Among them are three Asian countries — Indonesia, India and South Korea — that nearly fifty years ago had almost similar development indicators as Pakistan.
We too could have been a member of this elite club had we focused on and fully implemented three strategic decisions that our leaders took during the country's chequered history. All these decisions reflected great foresight and sagacity, based on the correct assumption that our pathway to development was through investments in the social sectors — namely health, population welfare and education.
In 1965, President Ayub Khan took a keen personal interest in population planning. He underscored its importance as a key development imperative and provided the political will that was needed to launch a large-scale family planning programme in the country. The entire civil bureaucracy at that time was galvanised, right up to the level of deputy and assistant commissioners who took an active part in population welfare activities. They were compelled to do so — they knew they were answerable to the head of state. After Ayub's ouster the programme was not pursued with the same level of emphasis and commitment. As a result, our progress in this area has been modest compared to other countries. Conversely, soon after their separation, the leadership in Bangladesh pursued the objectives of the family planning programme that had commenced at the same time in both wings with a sustained impetus that has now helped them to become an economic success story.
The second important decision was taken by Prime Minister Muhammad Khan Junejo when he declared elimination of illiteracy as a national priority and included it in his five-point agenda for change. A nationwide literacy programme was launched by his government in 1985 which was to run until 1990. Its objective was to raise the literacy rate to 53% and the focus was on establishing literacy centers in villages and towns. Non-formal education was to be provided through Nai Roshni schools with the purpose of inducting school dropouts and out-of-school children. With his tenure was cut short the schemes unfortunately never reached fruition. Today, despite education being declared mandatory in our constitution, 27% men and 48% of our females are still illiterate.
The third historic decision was the launch of the Prime Minister's Programme for Family Planning and Primary Health Care by Prime Minister Benazir Bhutto in 1994. Domestically funded and focused on delivering doorstep health services to women, the programme was seen as a potential game changer for young rural women to obtain gainful employment as Lady Health Workers and a boon for home-based women to avail much-needed family planning and health services. Within a short span of time, the programme achieved much success and acclaim from international bodies. Sadly, over the years the programme has suffered from many managerial and administrative issues. It has not expanded in the manner that was envisioned and resultantly many parts of the country remain uncovered by the programme.
Our political leadership must make up for lost time by prioritising elimination of illiteracy, population stabilisation and improvement of the health and quality of life of our people in the current political debates, public pronouncements and party manifestos. Sustained political commitment to uplift the social sectors is imperative to help speed up our development trajectory and fulfilling basic human rights. The media and civil society can play an important role in garnering this commitment. Leadership is about taking the right decisions at the right time and seeing them through.
Published in The Express Tribune, November 24th, 2022.
Like Opinion & Editorial on Facebook, follow @ETOpEd on Twitter to receive all updates on all our daily pieces.
COMMENTS
Comments are moderated and generally will be posted if they are on-topic and not abusive.
For more information, please see our Comments FAQ