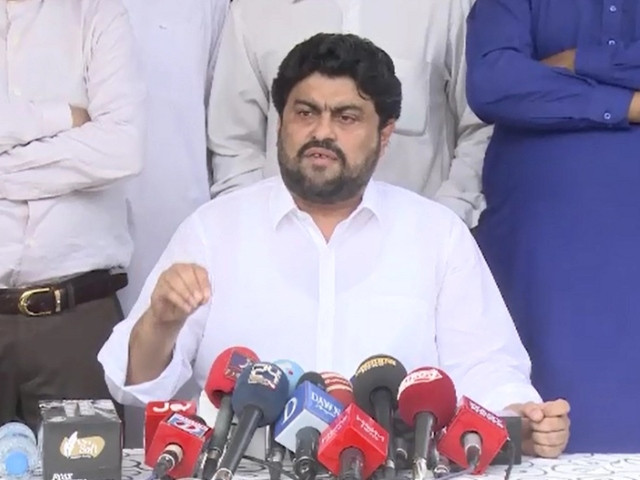 ---
KARACHI:
Pakistan Tehreek-e-Insaf (PTI) Parliamentary Leader in the Sindh Assembly Khurrum Sher Zaman on Wednesday asked the Election Commission of Pakistan (ECP) take notice of the match-fixing occurring between the PPP and MQM-P for the local bodies' elections in Karachi and Hyderabad.
He also called for appointing a neutral person as Karachi administrator. In a statement, Zaman strongly criticised the partisanship of Sindh Governor Kamran Khan Tessori though the role of the governor should be apolitical
Zaman pointed out that ever since Kamran Tessori was appointed the Governor of Sindh on October 9, 2022, he has been acting more as a representative of the MQM-P than the people of Sindh. In other words, Governor Sindh is like a mafia Godfather, the head of the mob.
Published in The Express Tribune, November 17th, 2022.
COMMENTS
Comments are moderated and generally will be posted if they are on-topic and not abusive.
For more information, please see our Comments FAQ