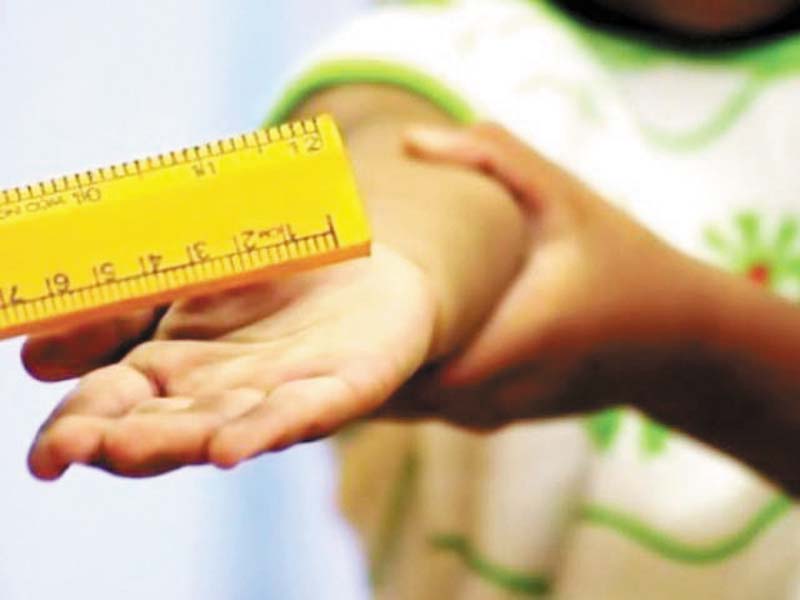 ---
KARACHI:
A theme-based Children's Week was launched under the Sindh Education Department for the first time in the province in connection with the World Children Day to create awareness about issues such as corporal punishment and bullying in schools.
Directorate Private Institutions Sindh and All Sindh Private Schools and Colleges Association have collaborated to mark the week aimed at raising awareness on children protection, nutrition, health, education and to highlight issues directly related to children and offer solutions.
In this regard, Secretary Education Schools Ghulam Akbar Laghari said that teachers try to establish discipline by corporal punishment, but they affect the mental abilities of children in the long-term. He said that along with meeting physical needs of children, it is also important to take care of psychological wellbeing and their self-esteem.
Physical and mental torture, not only causes mental and intellectual distress in an individual but in the entire society.
In this regard, Additional Director Private Institutions Rafia Malah said that during these four days, there will be a theme daily to raise awareness through various interesting activities for children, teachers and parents.
Sindh Private Schools and Colleges Association Chairman Haider Ali said, "we are against punishing children. Now the incidence of physical punishment is on the down ward trajectory."
Students said that teachers should not beat children but should treat them with compassion. Students said that there should be more such awareness programs.
Published in The Express Tribune, November 15th, 2022.
COMMENTS
Comments are moderated and generally will be posted if they are on-topic and not abusive.
For more information, please see our Comments FAQ