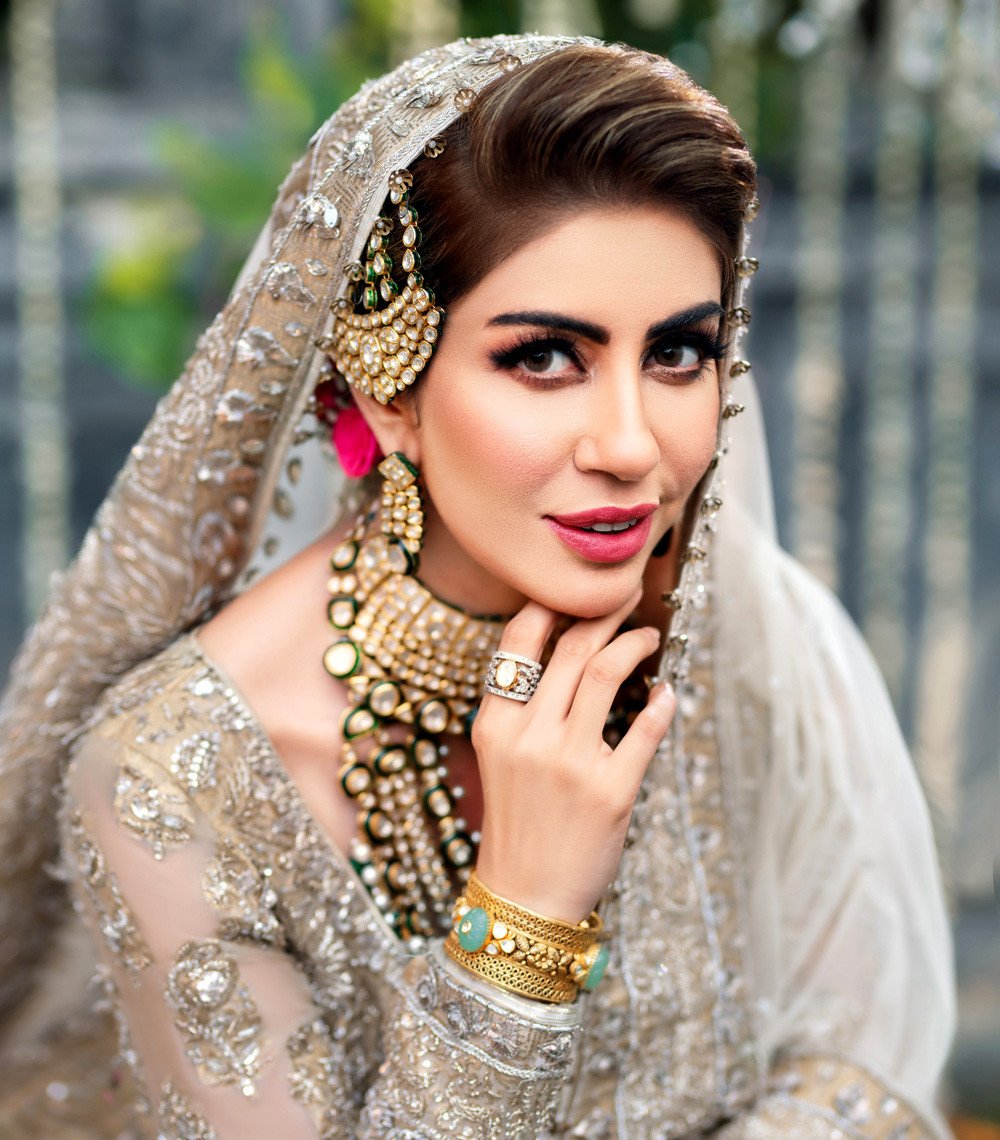 ---
The modern Pakistani bride is not one you can bind by preconceived notions: Well-traveled, forward-thinking, and global in her mindset, her bridal choices are dictated by her personality and not conventions. This goes for her big day's beauty looks as well. Hadiyya Aazer follows the same philosophy when it comes to her signature bridal makeup. Hadiyya who recently launched her signature makeup at H salon & Spa is a certified makeup artist from London College of makeup, Kennedy Hoffmann and Amina Raja makeup institute.
According to Hadiyya bidal makeup has changed a lot from the standard liner and red-lip formula. It has been a beautiful transition- today, there is no right or wrong, just the look that works best for you- explains Hadiyya. What I do tell my brides is to remember that your wedding photos will last a lifetime. So don't just emulate trends to jump on a bandwagon. Understand what suits you and stick to it-Hadiyya Aazer.
This festive season Hadiyya brings all the latest bridal makeup trends in town.
Cover: Signature Makeup by Hadiyya Aazer Insta @hsalonspa
Iqra Gold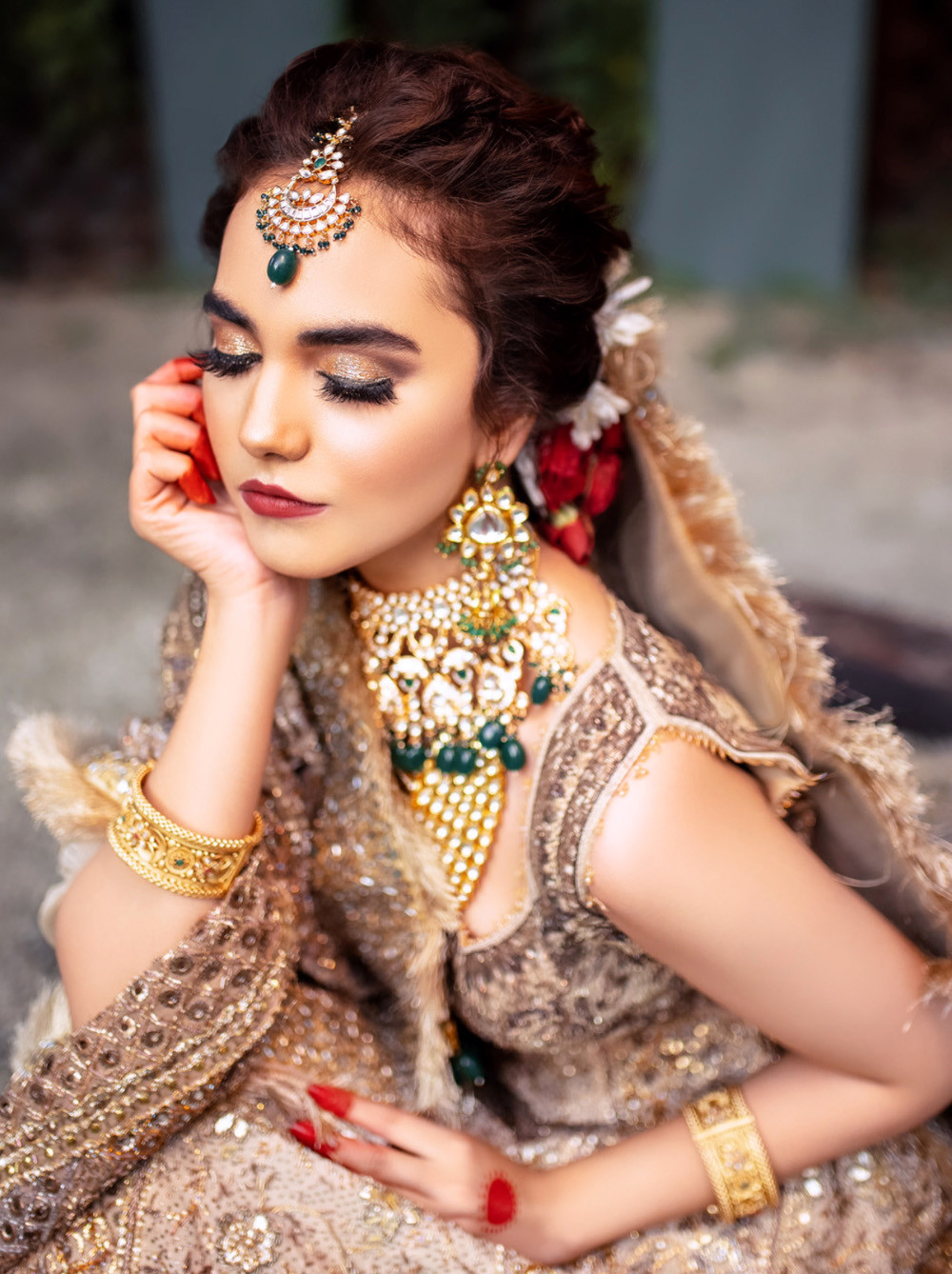 Smoked out liner and a bold red lips, a trend that has been there since years. Hadiyya Aazer creates her signature look that is sparkling gold glitter eyes with smoked out line and bold red lips.
Zainab soft look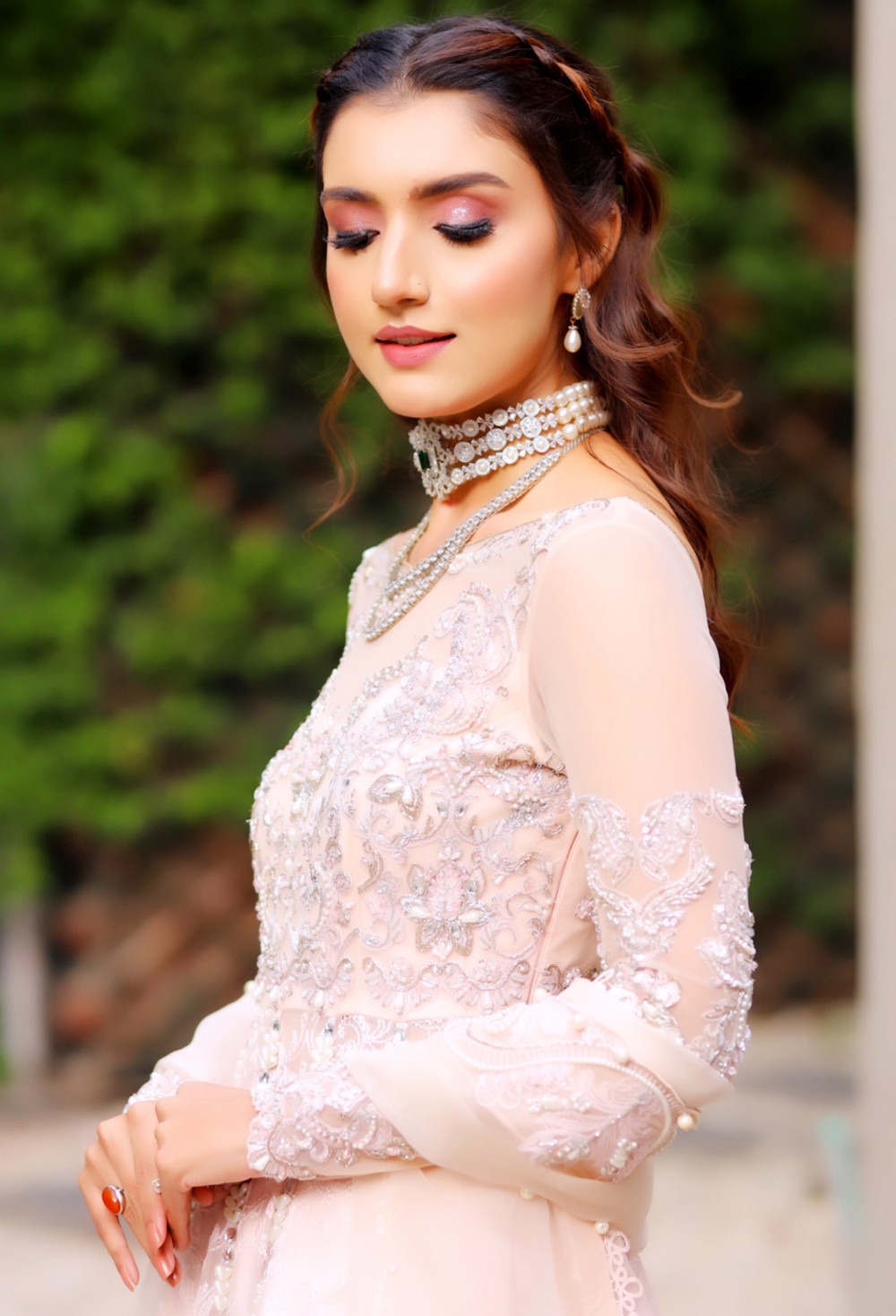 A soft dewy look for a modern day bride. This signature look by Hadiyya Aazer is subtle yet glamorous, perfect for a day time intimate gathering.
Sadia Faisal Barat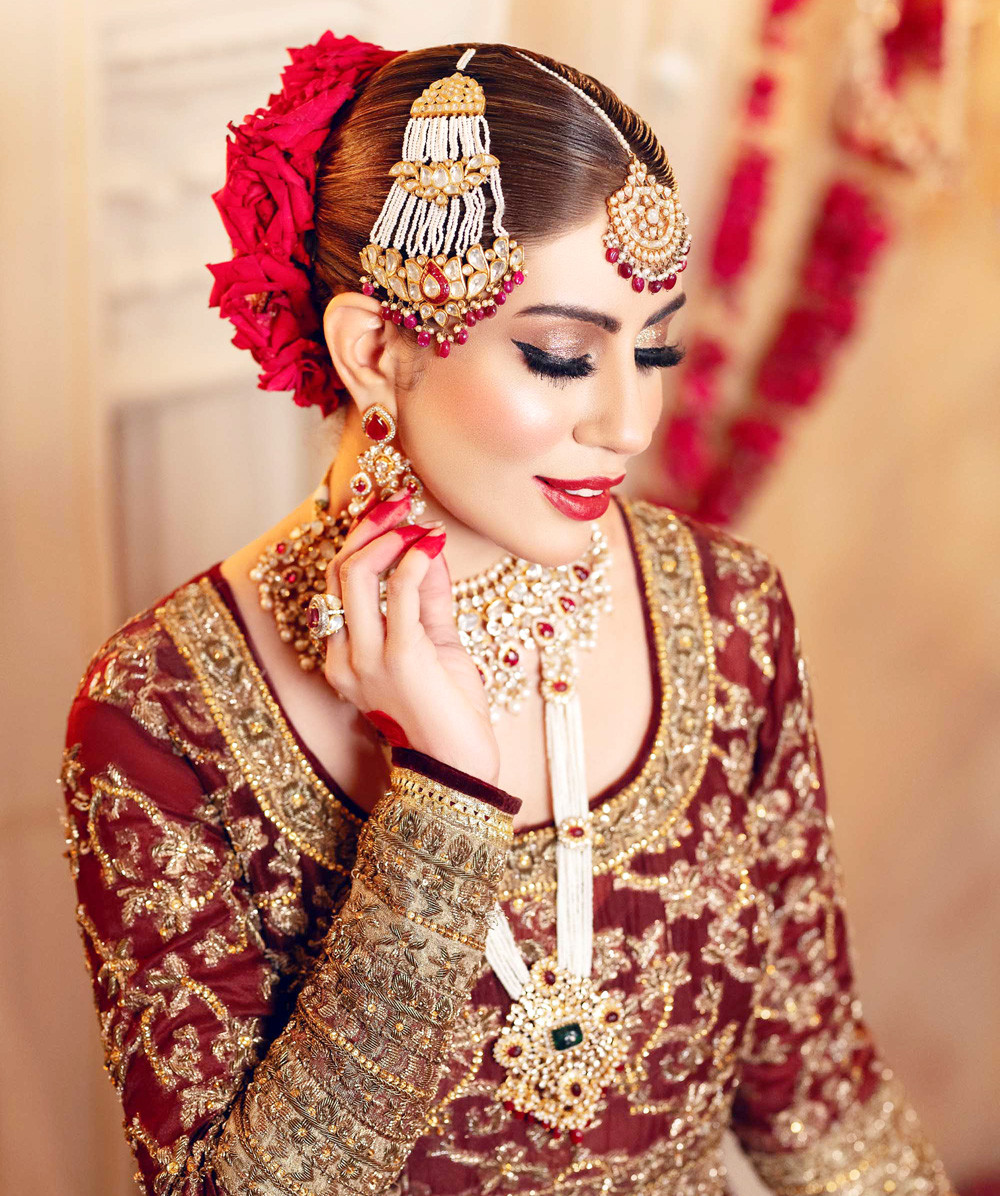 Sadia Faisal stuns in a traditional Barat look. Heavy eyes with bold maroon lips is a trend that will last for years. Hadiyya Aazer brings out the best in makeup by creating flawless dewy skin.
Sadia Faisal Walima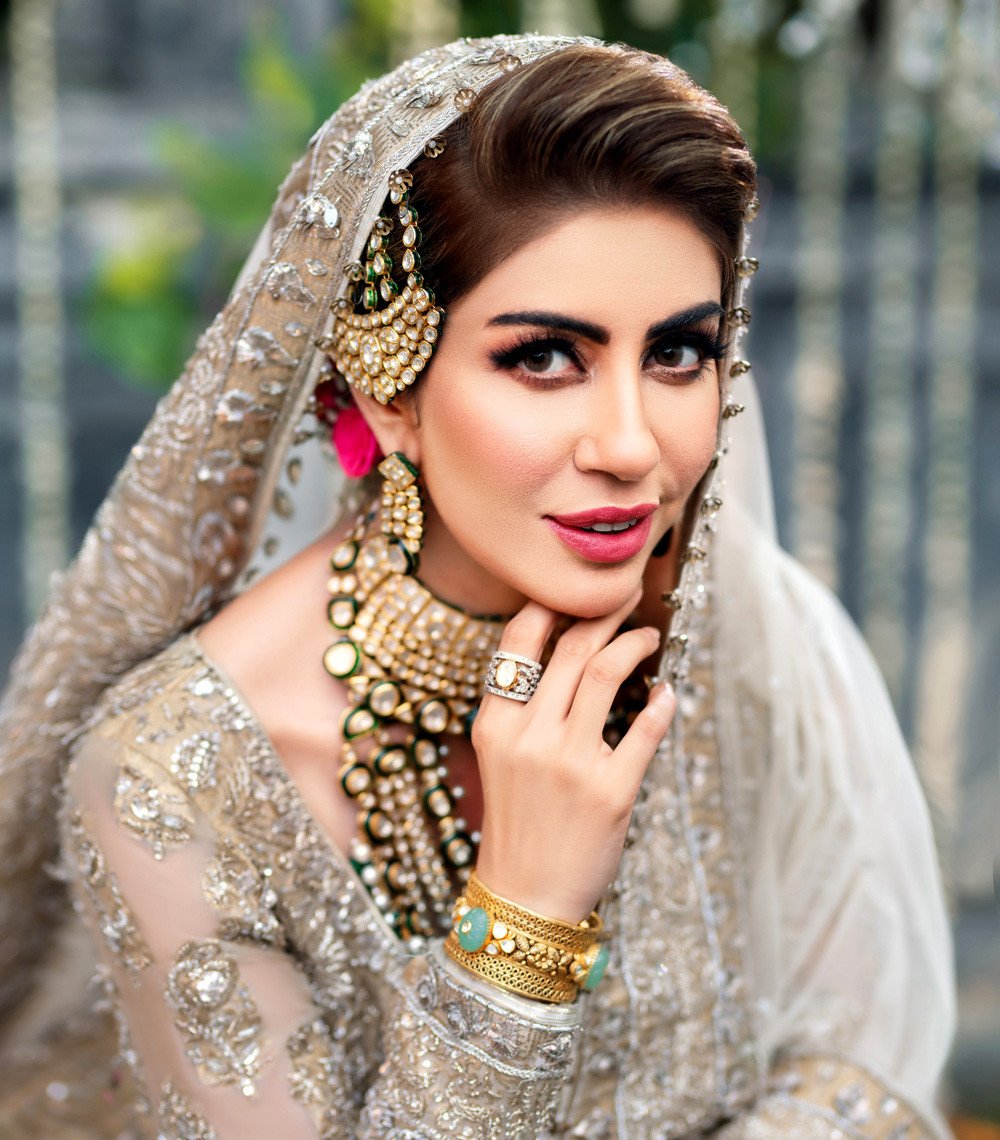 As fresh as a rose, this look is a signature Salina look with rosy pink cheeks and a beaitful pink pout. The eyes consist of shimmery eyes with smoked out corners.
The Dewy Bride Rida Mehndi Look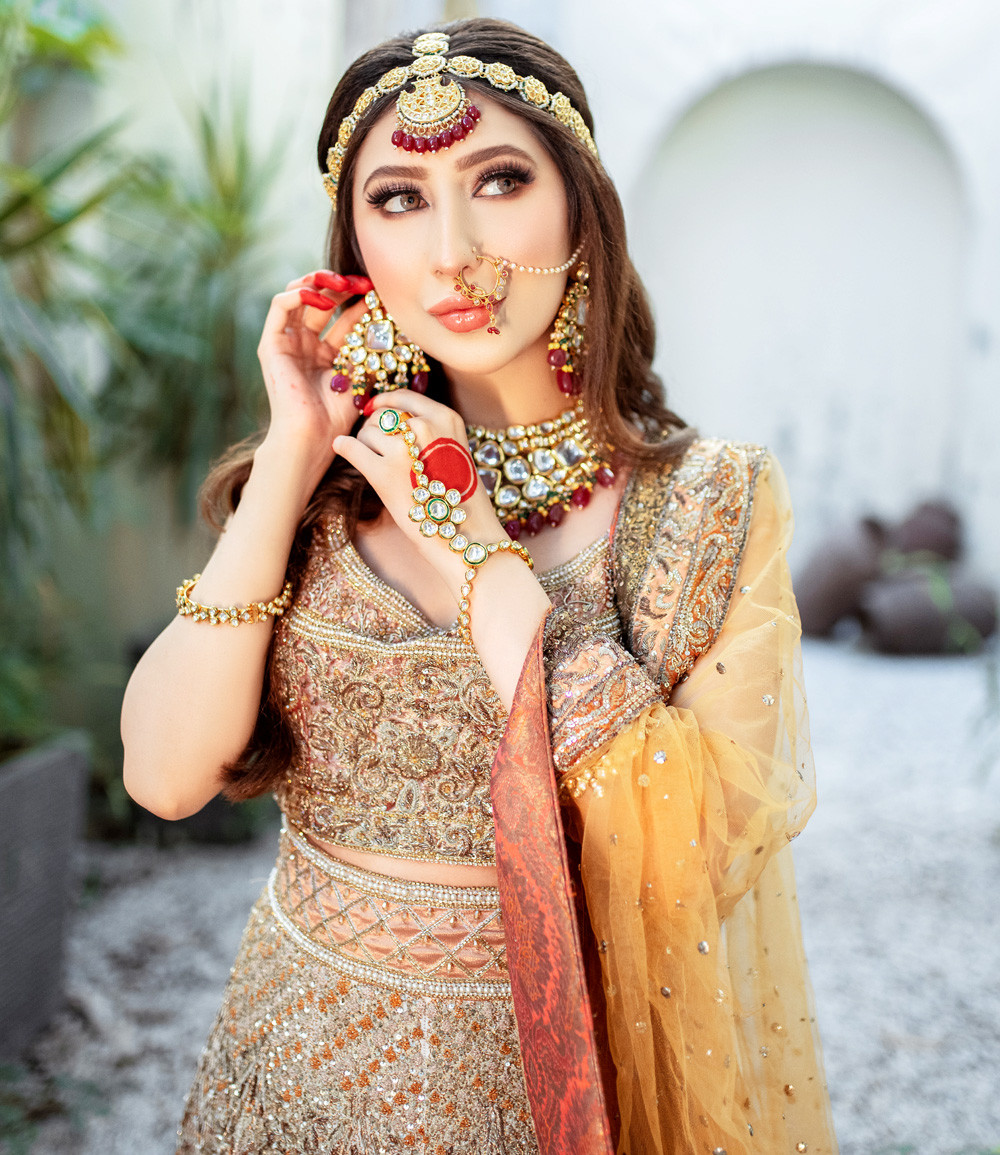 A mend look consists of soft makeup, smooth skin and a fresh looking lip color. Hadiyya Aazer gives this bride a flawless, glowy skin paired with a peachy lip color perfect for a mend function.
COMMENTS
Comments are moderated and generally will be posted if they are on-topic and not abusive.
For more information, please see our Comments FAQ