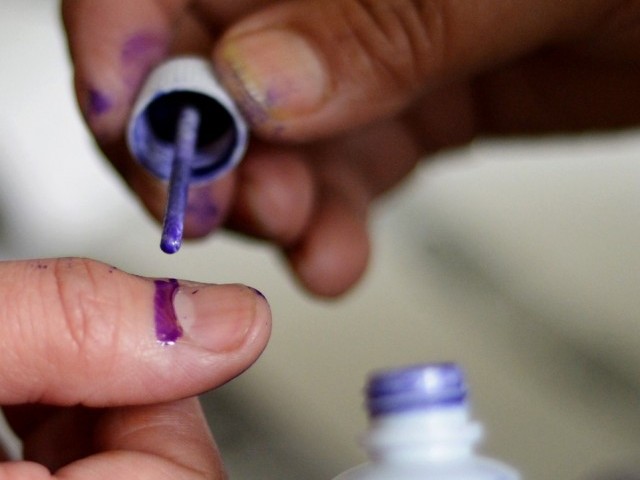 ---
RAWALPINDI:
The first phase of local body elections in 101 union councils of Islamabad has been completed and a provisional list of the candidates will be released on November 14.
The scrutiny of nomination papers will be conducted from Tuesday, November 15 to November 18. Former Islamabad mayor Pir Adil Shah Gillani has again come to the election arena with a full panel from Union Council Bari Imam as chairman and has also applied for Pakistan Muslim League-Nawaz (PML-N) ticket.
A total of 101 union council chairmen, 850 panel candidates for vice chairmanship and 5,680 for councillor seats, have come to the arena.
The Pakistan Peoples Party (PPP), PML-N, Pakistan Tehreek-e-Insaf (PTI) and Jamaat-e-Islami (JI) have nominated candidates for all the seats. All the political parties have entered the election arena based on the individual party instead of alliances.
The panels of independent groups in all union councils have also jumped into the battle. Candidates who do not get party tickets are also likely to join the independent panel.
Factions have also come to light in the PTI and PML-N over the distribution of tickets. A large number of candidates have approached the parties' high command for the party tickets.
Despite the placement of containers at various places to block the PTI's long march in Islamabad, election activities are in full swing in all union councils of the federal capital.
The candidates of PPP, PML-N, PTI and JI have also opened election offices in each union council. In the election offices, snacks including coffee, tea, peanuts and roasted chickpeas are also available till late at night.
Political manipulation and contacts have also intensified in Islamabad. The candidates of each political party and the four major political parties for the three National Assembly seats in the federal capital and the MNAs are electing the candidates for the union councils of their respective areas.
The final list of all candidates will be released on December 1 while the polling will be held on December 31 from 8.00 am to 5.00 pm.
The returning officers have called all the candidates for nomination papers from Tuesday and all the candidates have been directed to bring guarantors.
Published in The Express Tribune, November 13th, 2022.
COMMENTS
Comments are moderated and generally will be posted if they are on-topic and not abusive.
For more information, please see our Comments FAQ