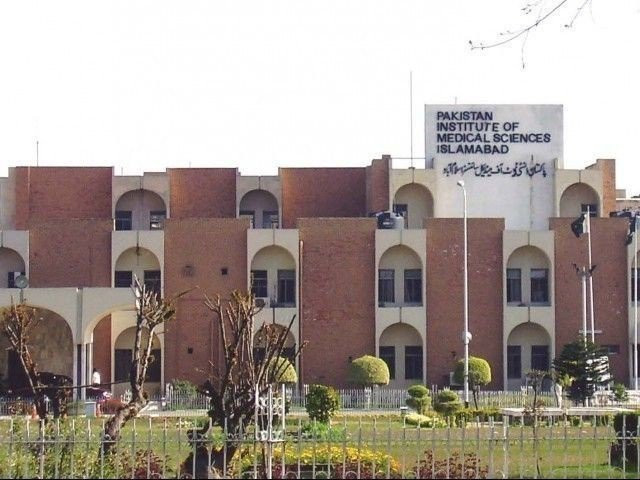 ---
ISLAMABAD:
Pakistan Institute of Medical Sciences (PIMS) management on Thursday informed the National Assembly Standing Committee on National Health Services, Regulations and Coordination that heavy power bills have adversely affected the affairs of the public hospital.
The PIMS Hospital administration told the standing committee that the fuel adjustment-induced hike in electricity cost has raised the monthly electricity bill of the institute from Rs30 million to a staggering Rs70 million.
The NA body summoned the Islamabad Electric Supply Company (IESCO) officials in the next meeting to ponder upon providing a subsidy on electricity bills for the government-run hospitals.
While briefing the standing committee, the hospital management said that there were around 4,160 vacancies for doctors, nurses, pharmaceuticals and supporting staff at PIMS Hospital. Currently, 1,140 posts were vacant, including 396 slots for doctors and 268 posts for nurses, the management said.
They also informed that 11 per cent of the patients, who come for treatment to the hospital were Afghan citizens.
Officials said the purchase of new equipment has been banned for the past six months, adding that currently, the hospital lacked a magnetic resonance imaging (MRI) facility.
More than 4,000 patients were registered in the AIDS program at the public facility and the hospital was facing a shortage of beds problem, they said.
Parliamentary Secretary for Health Dr Shazia said that beds in PIMS hospital were being allotted to the patients on recommendations of influential persons. She urged the management to pay special attention to those with no influential backgrounds.
The hospital administration said that there was a regular unit at PIMS for malnourished children. Currently, 40 per cent of children in Islamabad were suffering from malnutrition, they informed.
The hospital management also said the electricity bills for the months of July and August were enormously high.
The ministry of health officials remarked on the occasion that the electricity bills at Sindh hospitals were also too high and the K-Electric has given a subsidy to the Karachi hospitals.
Published in The Express Tribune, November 11th, 2022.
COMMENTS
Comments are moderated and generally will be posted if they are on-topic and not abusive.
For more information, please see our Comments FAQ