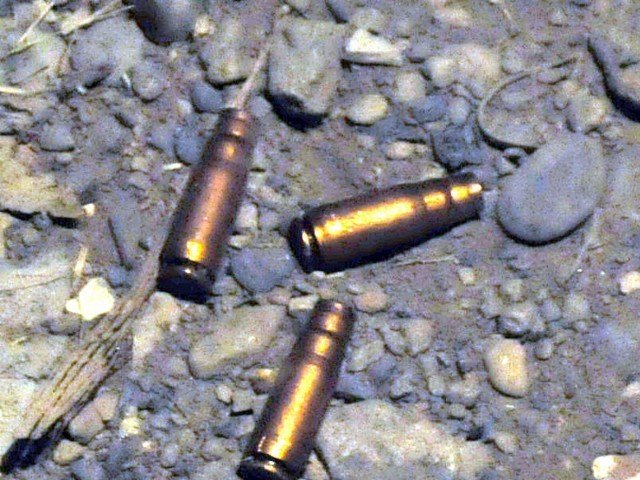 ---
HYDRABAD:
A man suspected of killing a seven-year-old girl allegedly for resisting rape was shot dead in a police encounter in Hyderabad on Wednesday evening.
Police claimed that the slain suspect, Usama Qureshi, in his early 20s, fired gunshots on the police while trying to escape near Meeran Shah Govt School, Heerabad in the limits of Market police station.
Police returned fire and the suspect sustained a fatal gunshot and died on the spot. The family sources of Qureshi, however, claim that he was picked up before the encounter. His body was shifted to Liaquat University Hospital for postmortem.
The body of seven years old Zala, daughter of Muhammad Faisal Qureshi, was found on Monday night from the roof of a building in Heerabad in the limits of the Market police station.
She was murdered by asphyxiation, however, the initial postmortem, conducted at Liaquat University Hospital, did not find any trace of rape. Faisal Qureshi had told the police that he suspected that his neighbour, Usama Qureshi, had killed the child while trying to rape her.
Hyderabad SSP Amjad Ahmed Shaikh visited the crime scene on Tuesday and notified a seven-member committee headed by SP Anil Haider to trace and arrest the suspect.
The deceased was laid to rest on Tuesday. Senator Krishna Kumari and MPA Hinda Dastgir visited the bereaved family to offer condolences. They assured them on behalf of the provincial government that the police would leave no stone unturned to get to the culprit who mercilessly killed the child.
Published in The Express Tribune, November 3rd, 2022.
COMMENTS
Comments are moderated and generally will be posted if they are on-topic and not abusive.
For more information, please see our Comments FAQ