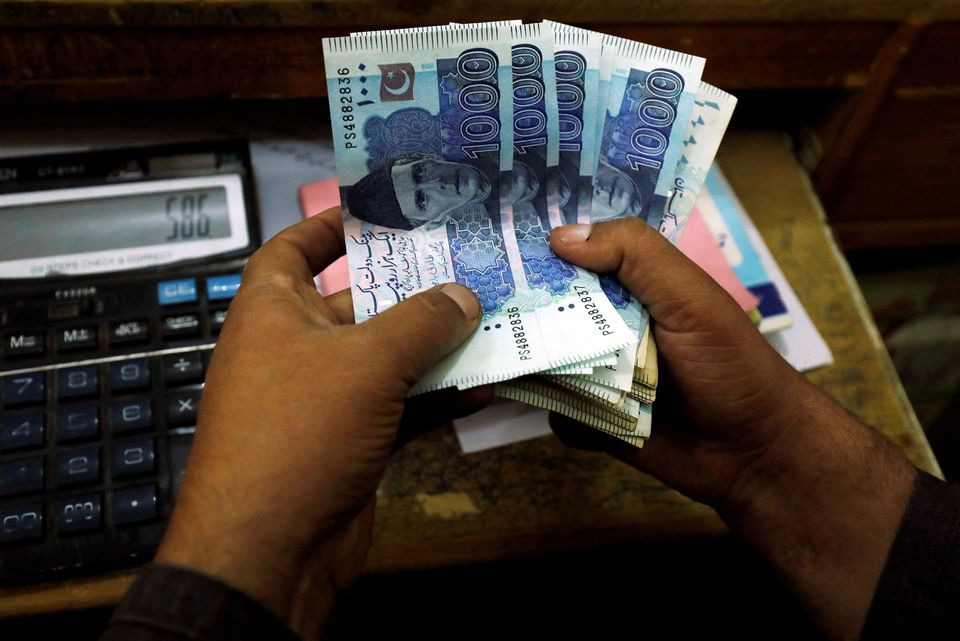 ---
KARACHI:
The Pakistani currency maintained an uptrend on the second successive working day, gaining a fresh 0.11% (or Rs0.24) to close at Rs220.65 against the US dollar in the interbank market on Tuesday. The domestic currency has cumulatively recovered 0.82% (or Rs1.82) in the past two days.
Earlier, it had depreciated by 1.25% (or Rs2.47) in the prior three consecutive working days to Rs222.47 on Friday. An analyst said the local currency has continued to improve on expectations of an economic package for Pakistan from China, as Prime Minister Shehbaz Sharif began his two-day visit to the second largest world economy on Tuesday.
"PM Sharif is expected to urge China to roll over a $6.3 billion debt and invest another $4-5 billion to set up a petroleum oil product refinery in Gwadar, Pakistan. The two sides are also expected to discuss new projects worth billions of dollars under the banner of ChinaPakistan Economic Corridor (CPEC) projects," he said "The expected rollover of debt and new investment inflows from the bordering country could increase Pakistan's foreign exchange reserves and help defend the rupee against the greenback," he said.
Apart from that, the World Bank is also expected to lend Pakistan $2 billion and the Asian Development Bank (ADB) is likely to provide another $500 million over the next two months. "The receipt of inflows on scheduled time will help the rupee recover to around Rs215 against the US dollar over the next couple of months," the analyst estimated.
COMMENTS
Comments are moderated and generally will be posted if they are on-topic and not abusive.
For more information, please see our Comments FAQ