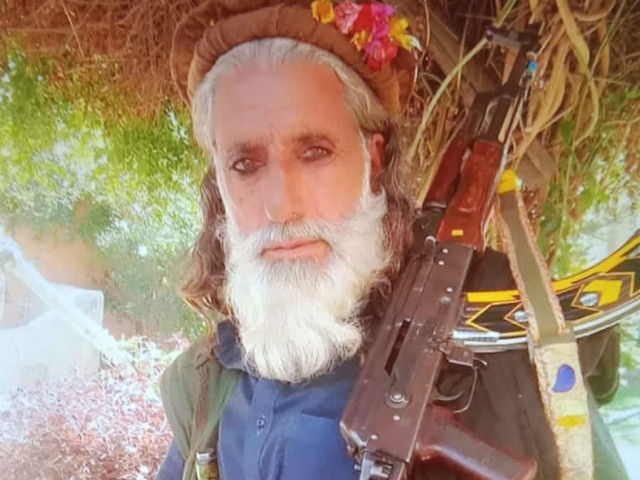 ---
PESHAWAR:
Tehreek-e-Taliban Pakistan (TTP) commander Maulvi Abdullah was critically injured in a targeted attack in Afghanistan's Kunar province on Sunday.
The former chief justice of the Bajaur tribal district was inside a vehicle when an improvised explosive device (IED) attack resulted in him getting critically wounded, sources confirmed to The Express Tribune.
The driver of the vehicle and two aides of Abdullah onboard were also seriously injured, while a passerby was killed in the attack.
The TTP commander's condition is said to be critical as he was moved to an undisclosed location along with his two aides and the driver where they will receive medical treatment.
Sources told that the blast took place in the Marawara district of the Kunar province.
Read Panic grips Swat after spurt in TTP activities
Abdullah had played a significant role in the implementation of the Shura in Bajaur and was also the one to clear disputes between locals during his time as the chief justice before the 2008 military operations.
His court was usually held at Niag Banda at Tehsil Nawagai of Bajaur district.
Moreover, he also ran a centre where locals could register complaints against the TTP leadership or report other issues like extortion and land disputes.
Having gained his religious education from Karachi, Abdullah holds one of the most revered ranks amongst the Taliban. Furthermore, he along with Umer Khurasani, Uqabi Mullah and Maulvi Faqir, is also one of the core members of the Bajaur Shura.
The TTP commander has also established militant centres in Bajaur.
COMMENTS
Comments are moderated and generally will be posted if they are on-topic and not abusive.
For more information, please see our Comments FAQ