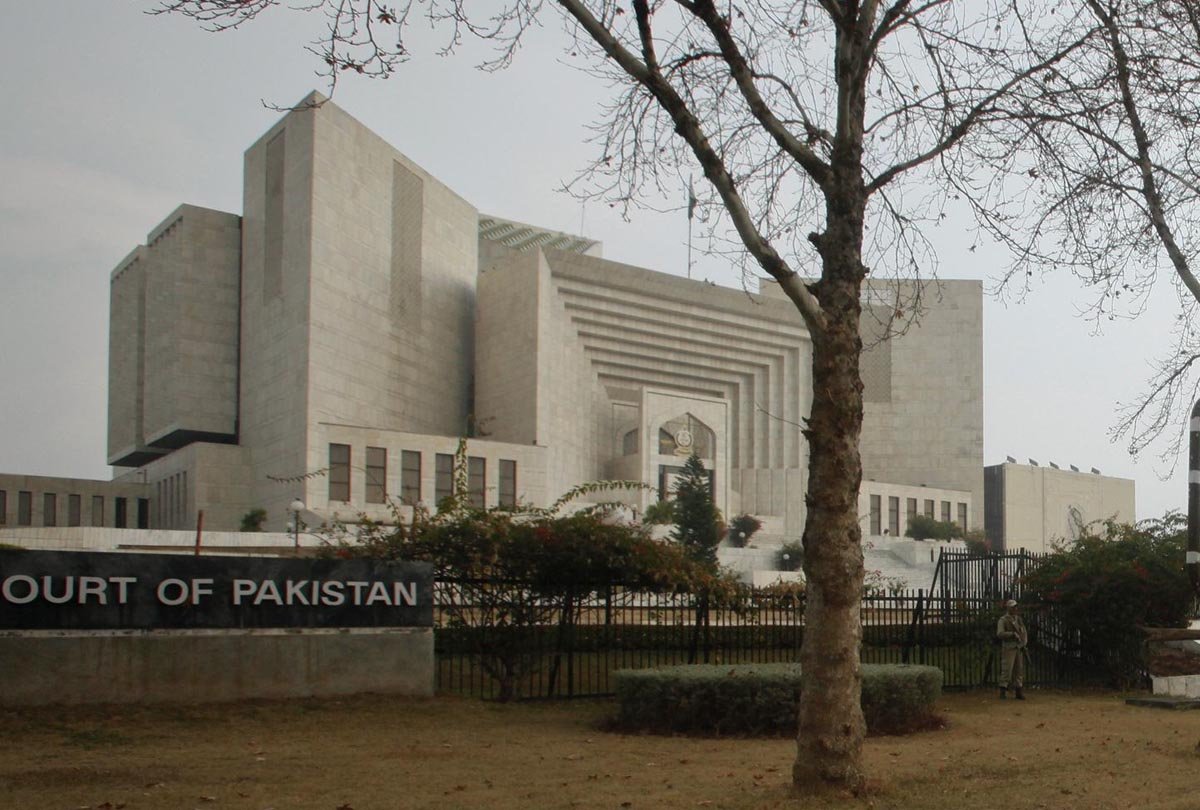 ---
ISLAMABAD:
The Supreme Court on Tuesday noted that it only had to see how the recent amendments to the accountability law violated the Constitution and fundamental rights.
A three-judge bench, comprising Chief Justice of Pakistan Umar Ata Bandial, Justice Ijazul Ahsan and Justice Syed Mansoor Ali Shah, was hearing a petition filed by PTI chairman and deposed premier Imran Khan that described the changes as "violative of fundamental rights".
The CJP remarked that the petition against the National Accountability (Second Amendment) Act, 2022 would be heard on a daily basis.
At the start of the proceedings, the PTI chief's lawyer Khwaja Haris reminded the judges that the federal government had to submit its reply in the case on Tuesday.
He added that neither the attorney general of Pakistan (AGP), nor any representative of the National Accountability Bureau (NAB) was present in the court.
The lawyer further said even NAB's stance on the matter was not on record.
Justice Bandial observed that neither the federal government nor NAB had submitted their responses in the case so far.
It was pointed out that NAB had said that it would adopt the arguments of the AGP.
Justice Ahsan noted that NAB had only presented its arguments verbally but not submitted anything written to the court so far.
The CJP asked Imran's lawyer how the recent amendments made the accountability law ineffective.
Haris argued that after the amendments, many corruption cases were withdrawn while pending inquiries were also suspended.
He added that the government had curtailed the powers of accountability courts to "hide its corruption".
The lawyer further contended that the tweaks in the law had given relaxation to government officials.
In the plea, the PTI chief had maintained that claimed that the changes in the law were made to benefit influential people and legitimise corruption.
He added in the petition that the amendments were aimed at setting aside corruption charges against the president, prime minister, chief ministers and ministers.
Imran further contended in his plea that the changes allowed convicted public office-holders to have their sentences reversed.
The CJP ruled that the case would be heard on a daily basis and adjourned the hearing till Wednesday (today).
COMMENTS
Comments are moderated and generally will be posted if they are on-topic and not abusive.
For more information, please see our Comments FAQ