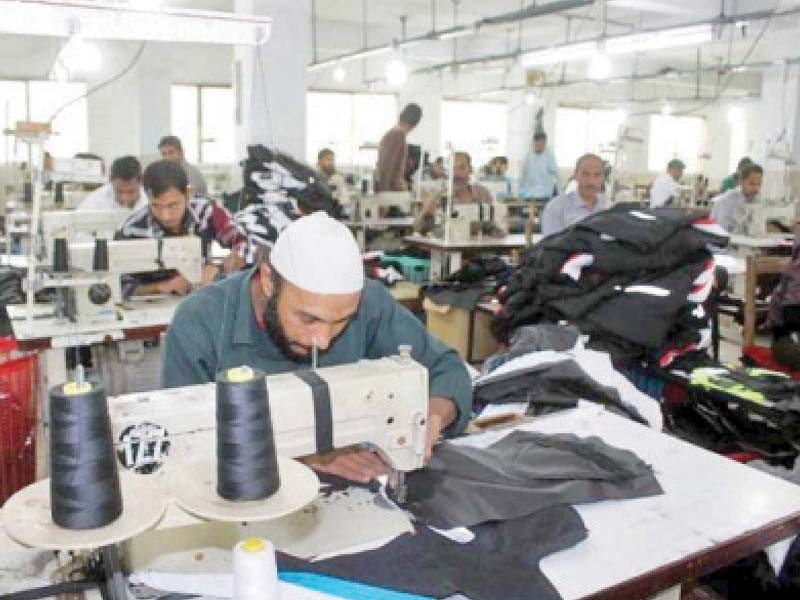 ---
KARACHI:
While Pakistan only exports £1.9 billion to the United Kingdom (UK), businessmen have said that the actual potential of exports is as high as £5 billion.
Federation of Pakistan Chambers of Commerce and Industry (FPCCI) President, Irfan Iqbal Sheikh, asserted that "Pakistan has the potential to enhance its exports to the UK to £5 billion from the current £1.9 billion in FY 2022 within a period of five years."
The FPCCI president explained that there are a number of factors are in Pakistan's favour when looking at the UK. "There is a huge South Asian diaspora in the UK, competitively-priced products vis-à-vis UK, an existing upward trend in bilateral trade surplus, an upsurge in people-to-people, business-to-business and chamber-to-chamber linkages over the last many months."
He also added that "post-covid, there was an increase in demand or inquiries for imports from Pakistan in various sectors including, IT services, value-added textiles leather products, sports goods, fruits and vegetables, gems, jewellery and artefacts."
"The Trade Development Authority of Pakistan (TDAP) needs to direct our commercial counsellors and trade attaches to become active and promote traditional and non-traditional goods in the UK," emphasised Zulfikar Thaver, Chairman of the Union of Small and Medium Enterprises (UNISAME).
"Pakistani residents of the UK are always complaining that the supermarkets and shopping malls are filled with Indian goods whereas Pakistani goods are not available," he added.
"TDAP must study the possibilities of exporting more goods to the UK and must encourage, motivate and facilitate our exporters through research, visits, exhibitions and by providing contacts of UK importers to our exporters," underscored the UNISAME chairman.
The Pakistani High Commissioner in the UK, Moazzam Ahmed Khan stated that "visa facilitation for the business communities of the two sides holds the key to better networking, including trade visits and exhibitions. For this purpose, both governments should work together to ease the visa processing requirements and reduce the processing time."
The high commissioner made these remarks while speaking at the occasion of a high-profile meeting with the FPCCI delegation at the Pakistani High Commission in London.
"The government should work towards winning more concessions from the UK in the form of lower duties and taxes as well as more access to goods originating from Pakistan," suggested Mustafa Mustansir, Head of Research at Taurus Securities Limited.
FPCCI Senior Vice President, Suleman Chawla said that a "large number of influential Pakistani, British and British-Pakistani business, industry and trade community members participated in the meetings, events and trade promotion activities. This will result in millions of pounds worth of trade, investment and JV agreements."
"The government may also encourage the private sector to participate in UK trade shows and also pitch non-textile exports to UK buyers," suggested Mustansir.
The former president of FPCCI, Mian Nasser Hyatt Maggo, who is also accompanying the delegation, apprised the British chambers of commerce that "importing from Pakistan creates a win-win situation as Pakistani textiles, leather, IT, sports, surgical and food products have become very competitive due to the depreciating rupee, an upsurge in production, improved awareness on international standards and various certifications and accreditations."
Chairman of FPCCI's Pakistan-UK Business Council, Imran Khalil Naseer, expressed his desire to "foster strategic partnerships with the Greater Manchester Combined Authority (GMCA) through the Greater Manchester Chambers of Commerce (GMCC), especially in financial services, creative and innovation sectors between businesses operating within the Greater Manchester region and Pakistan."
Naseer also invited the Mayor of Manchester, Andy Burnham and his team to visit Pakistan, along with representatives from the business community to explore collaborations with their Pakistani counterparts.
Arif Habib Commodities CEO, Ahsan Mehanti stated that "Pakistan-UK trade has the potential to touch five billion pounds. However, the surge in transportation cost and disrupted supply lines have contributed to lower trade volumes. Also, the production costs in Pakistan are relatively higher owing to energy tariffs and taxes. These need to be subsidised by the government to help exporters reach their full potential."
Published in The Express Tribune, October 5th, 2022.
Like Business on Facebook, follow @TribuneBiz on Twitter to stay informed and join in the conversation.
COMMENTS
Comments are moderated and generally will be posted if they are on-topic and not abusive.
For more information, please see our Comments FAQ