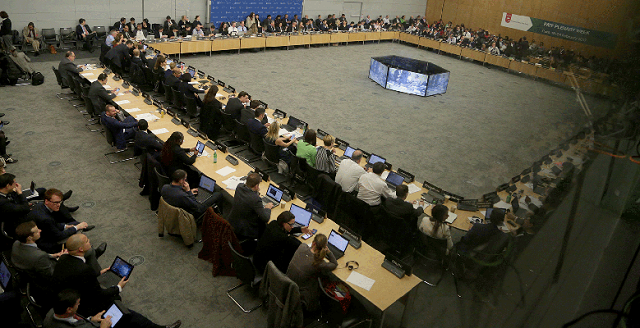 ---
ISLAMABAD:
Pakistan has been listed among the top 10 countries implementing the Financial Action Task Force's (FATF) standards, a move which brightens the country's chances to exit the anti-money laundering watchdog's grey list.
According to Express News, the FATF meeting will be held from October 17 to 21.
Sources said there was a strong possibility that Pakistan would come out of FATF's grey list on October 21 as it had fulfilled all the FATF conditions.
The FATF team visited Pakistan in the last week of August. It was said that the anti-terror financing watchdog's technical team had returned satisfied with Islamabad's actions after meeting all the relevant authorities.
Sources said the FATF review team aimed to gauge the political will to implement the anti-money laundering and anti-terror laws.
Pakistan was placed on the grey list by FATF in June 2018 for deficiencies in its system to curb money laundering and terror financing. It was first given a 27-point action plan and later another 7-point plan to comply with the FATF's standards.
The exit from the FATF grey list will restore Pakistan's image and give confidence to the foreign investors for doing ventures in the country. The grey-listing makes it hard for countries to do financial transactions and raises the cost of doing business.
COMMENTS
Comments are moderated and generally will be posted if they are on-topic and not abusive.
For more information, please see our Comments FAQ