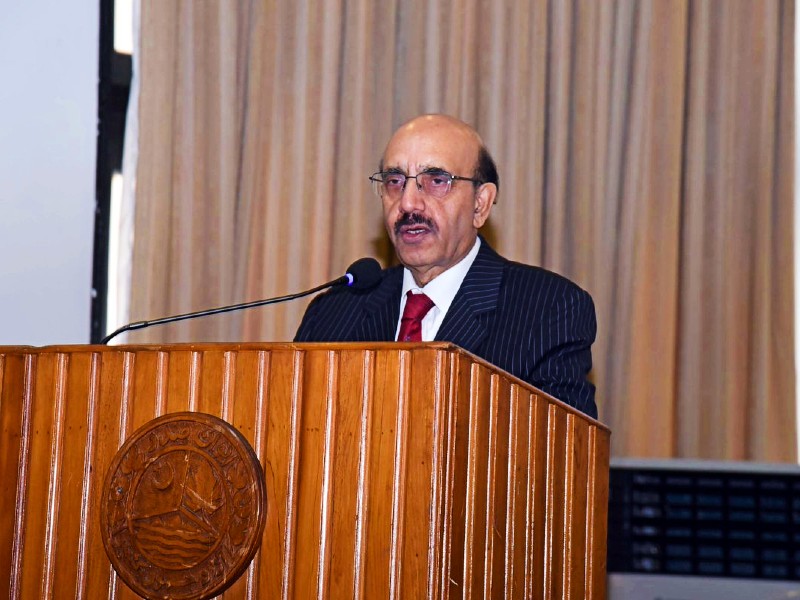 ---
ISLAMABAD:
Pakistan has called for US investment in climate-resilient infrastructure in Pakistan, stressing that the recent devastating floods in Sindh and Balochistan and the hurricane in Florida have reinforced the need for bilateral cooperation for mitigating impacts of erratic climate change.
Pakistan's ambassador to the US, Masood Khan said that a strong Pakistan-US partnership in the trade sector can turn the recent crisis in Pakistan into an opportunity for the US business community to invest in building green and climate-friendly infrastructure.
Talking to US Chamber of Commerce (USCC) President Suzanne Clark during a visit to the USCC headquarters, Ambassador Khan conveyed his heartfelt sympathies over the havoc caused by Hurricane Ian in Florida and adjacent states.
"Timely investment in building climate resilient infrastructure will not only help secure our future but also preclude climate-induced global migration, food security crises and a cascade of similar challenges," he said.
He stressed that the US remained an important economic and trade partner of Pakistan. "It is important to give trade a boost with mutual efforts and collaboration between the private sectors of the two countries and policy support of the government."
He highlighted the investment opportunities available in Pakistan, including the country's strategic location, tech-savvy young population, a large middle class, phenomenal growth of tech sector and the special economic zones.
He emphasised that the US corporate sector could reap tremendous dividends by manufacturing its products in Pakistan and exporting them to the Middle East, Central Asia and even North Africa.
Khan apprised the USCC president that the government had constituted a special task force to promote tech start-ups. He added that the government was focused on addressing concerns of the private sector both foreign and local to provide them an enabling environment for growth.
On the occasion, Clark expressed her deep condolences over the loss of life and damages to the property due to devastating floods in Pakistan, inundating one-third of the country and razing crops and levelling infrastructure.
She said due to its unique strategic location, improved security situation, a growing middle class, especially the tech-savvy young population, Pakistan should become an attractive investment destination for the US companies.
(WITH INPUT FROM APP)
COMMENTS
Comments are moderated and generally will be posted if they are on-topic and not abusive.
For more information, please see our Comments FAQ