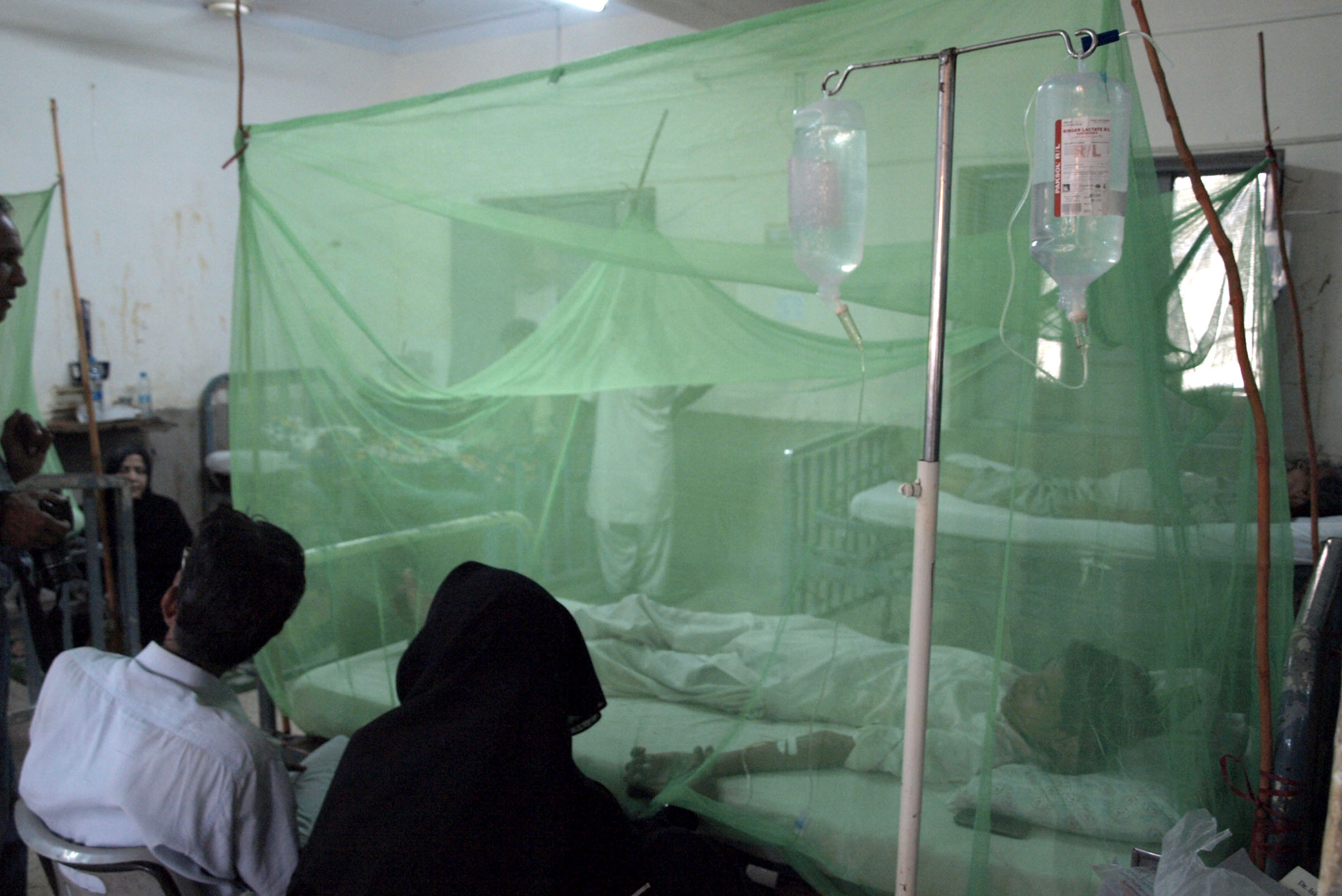 ---
LAHORE:
The Lahore General Hospital (LGH) has introduced an online consultation service to help dengue patients begin their initial treatment at home under the guidance of medical experts.
A telephone helpline service has also been initiated for citizens to keep themselves aware their health, especially in view of the risk of dengue, announced Postgraduate Medical Institute (PGMI) Principal Dr Muhammad Al-freed Zafar while addressing a training workshop on the topic.
He said the patients could contact at Skype ID [email protected] or landline number 042-99268847 for dengue treatment. After sharing symptoms with the doctors, the patients will receive medical advice and prescription, as well as guidance about preventive measures.
Assistant Professor of Medicine Dr Muhammad Maqsood has been designated as the Dengue Clinical Focal Person at the hospital to ensure the best possible medical facilities for the patients.
Prof Zafar said that because of the fear of dengue, patients with mild symptoms of common fever also reached hospitals, therefore, providing the online facility would help reduce the burden on hospitals and save the patients' time and travel expenses.
He said that in the light of the online consultation, it would be decided whether tests and admission to hospital was required.
He asked the participants of the workshop to make more people aware of the facility.
The principal also directed Nursing Superintendent Mamona Sattar to maintain the patient medical chart on a regular basis.
Talking to media representatives, Prof Zafar said that in view of the increasing number of dengue patients in the flood-affected areas and adjoining cities, the authorities should be more careful to reduce the risk to the people.
Published in The Express Tribune, October 2nd, 2022.
COMMENTS
Comments are moderated and generally will be posted if they are on-topic and not abusive.
For more information, please see our Comments FAQ