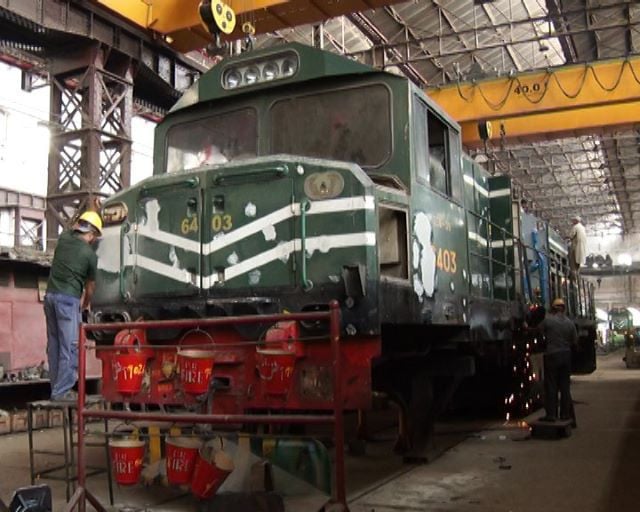 ---
ISLAMABAD:
As Pakistan Railways struggles to restore tracks damaged by devastating floods in different parts of the country, porters working at different railway stations including Islamabad and Rawalpindi railway stations have demanded compensation to make both ends meet.
Hundreds of porters working at different railway stations have been rendered jobless and without work after the suspension of the passenger train service between different cities including to and from Karachi.
The cataclysmic floods have damaged tracks in many parts of Sindh, Punjab and Balochistan as Pakistan Railways has failed to bring the train back on tracks even after the passage of over a month.
"We are unable to feed our families due to suspension of the train service as passenger trains have stopped chugging on almost all routes, said a group of porters, who were sitting without work at Islamabad's Margalla Railway Station.
They said that the country had faced the worst floods in its history which affected several labourers, especially those who have no other source of income but to work as daily wagers.
Floods have badly affected train operations as most tracks in Sindh are still submerged in flood water. The railway service between different cities has been suspended since August 26 and as a result, several porters return home empty-handed in the evening from railway stations.
Read Railways faces fuel crisis as trains grind to halt
After the railway's operations were suspended, Minister for Railways Khawaja Saad Rafique had announced Rs10,000 each for porters but they lamented that they have received not a single penny from the government to meet their daily expenses and they continue to face financial problems.
Around 30 to 50 porters work at small stations and roughly 200 at major stations; however, owing to the suspension of the train service, all of them have been struggling to make ends meet.
The porters said that despite waiting from morning to evening, they find no labour and they have to return home empty-handed. They said that they have nothing to give to their starving families. "We visit various places to find some work but no one offers the job. We are just praying that the railway service is restored and we start earning," they said adding that some philanthropists visited different railway stations to distribute ration bags among porters, but not a single government official visited them to see their miseries.
Families of these daily-wage reporters are in dire financial straits owing to the non-earning of their sole breadwinners.
Published in The Express Tribune, September 29th, 2022.
COMMENTS
Comments are moderated and generally will be posted if they are on-topic and not abusive.
For more information, please see our Comments FAQ