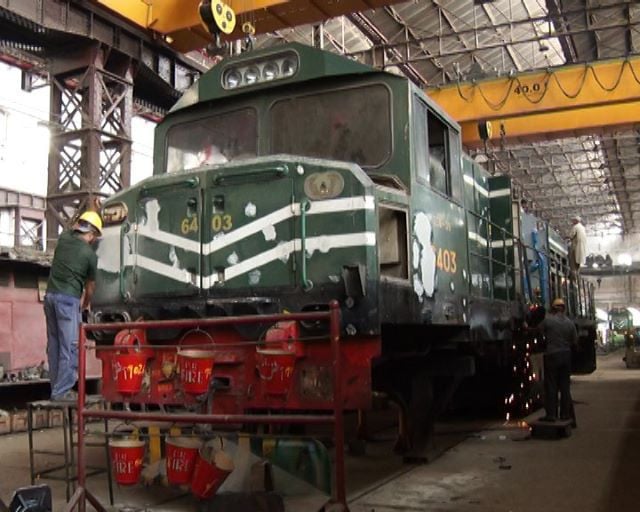 ---
LAHORE:
A chronic fuel crisis has started rearing its head in the Pakistan Railways (PR) owing to multiple reasons, including lack of revenue, as the state entity continues to take another beating in terms of finances in the wake of floods.
Several stations have fallen short of the required quantity of fuel for the engines to run.
PR sources said that the Lahore engine shed administration had only 90 thousand litres of diesel at its disposal, while as of Tuesday, the fuel at Faisalabad station was not even expected to even last a day.
The issue is far more severe in Multan and Sukkur divisions. However, as for the only dedicated freight train and two passenger trains still running on the entire network, they were being provided the much-needed diesel from the Lahore administration.
Read Restoration work starts on damaged rail tracks
However, Additional General Manager Amir Baloch denied there was any diesel crisis and said that the PR was outsourcing diesel from a private firm. He added that the railways will continue taking the diesel from the private company as per the requirement.
Sources noted that one of the contributing factors was the severe disruption in the train operations due to devastating floods and the resulting losses and damages. Consequently, the railways has been unable to earn its monthly income.
At present, only one train between Lahore and Rawalpindi and one Khyber Mail train from Peshawar to Rohri station and a few freight trains are running on the railway network.
COMMENTS
Comments are moderated and generally will be posted if they are on-topic and not abusive.
For more information, please see our Comments FAQ