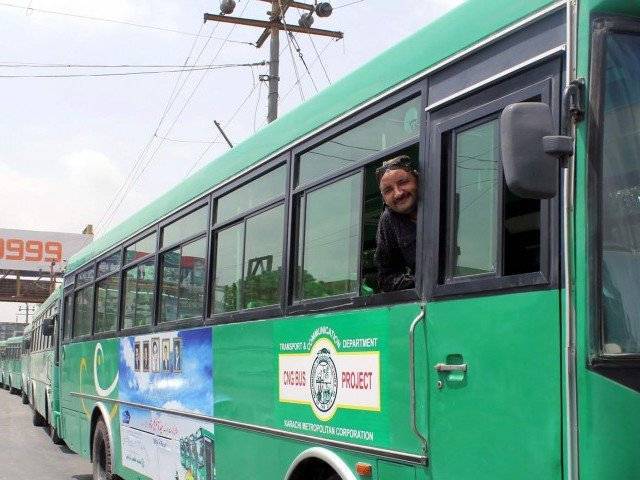 ---
PESHAWAR:
The National Accountability Bureau (NAB) on Saturday started an inquiry into the alleged irregularities in the mega BRT project in Khyber-Pakhtunkhwa (K-P).
NAB sought details of the preliminary draft of BRT, changes and agreement with Asian Development Bank (ADB) as part of the investigation.
It has requested all records of BRT from the additional chief secretary, said an official letter of the NAB issued here.
From 2013 to 2022, NAB has also requested a copy of the preliminary and final reports prepared by the provincial government.
NAB has also asked ADB for details of the amount provided in free facility, project loan and other items.
NAB has also sought complete record of BRT buses, list of all employees, details of all resources including salaries and income generated annually.
The officials of NAB instructed the provincial government to submit the above mentioned records as soon as possible.
It also sought complete record of pre-feasibility and feasibility, donors agencies loans and others, selection of consultants including payments made to them and their submitted reports.
The concerned quarters have been directed to submit record of the working papers, initial and final reports made by the government of K-P regarding BRT project since 2013-2022, including complete record of PC-I of the project, original and revised, minutes of the meetings of technical committee meetings wherein administrative and technical approval, technical sanctions solicited and approved, complete minutes of PDWP and ECNEC meetings including the annexures, supporting documents and descending notes, complete record of loan agreement, project agreement and any other agreement signed by the K-P government with donors regarding the BRT project.
The letter asked for a complete record of project implementation unit (PIU), project monitoring unit (PMU), project steering committee (PSC) and the list of officers including heads attached with BRT project and list of vehicles funds and other resources allocated and approved.
It may be mentioned here that BRT is the mega project announced by PTI government for Peshawar but compared to Lahore Metro its cost was four-time high despite the fact that the project was not constructed entirely on flyovers like the Lahore and Multan Metro Bus Service.
It took years to complete and due to BRT the main business hub of University Road was completely ruined inflicting millions of rupee losses on property owners because due to BRT lane of main road, traffic jam is a frequent occurrence.
The parliament has already stopped NAB from investigating the matter in the past.
Published in The Express Tribune, September 25th, 2022.
COMMENTS
Comments are moderated and generally will be posted if they are on-topic and not abusive.
For more information, please see our Comments FAQ