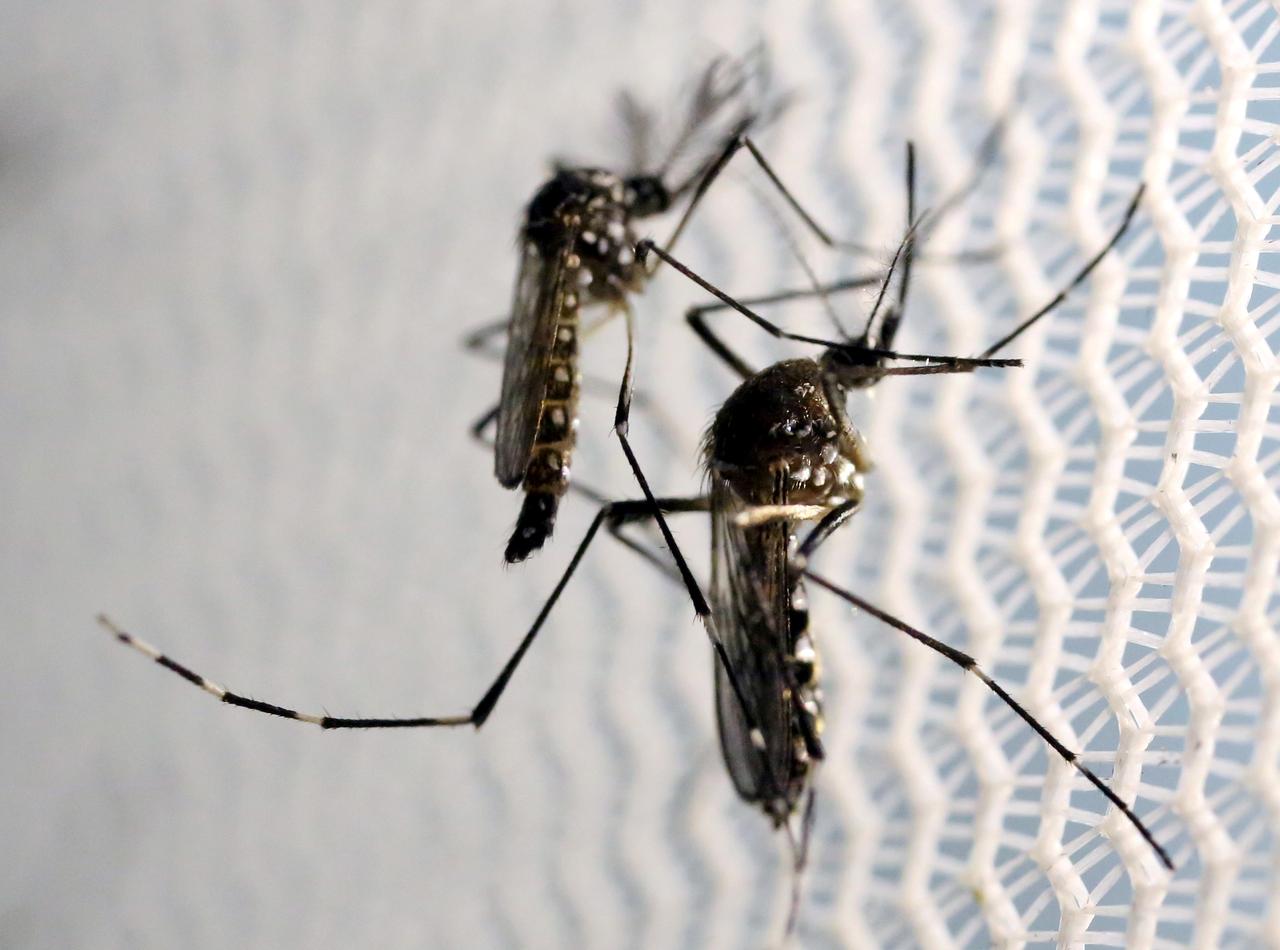 ---
LAHORE:
An army of millions of mosquito killer fish has been bred to counter dengue in Punjab with more than 2.3 million tilapia fish being released in ponds and lakes in different districts.
Dengue fever in the province has witnessed a surge with the number of patients rising to 1,388, according to the data released by the Islamabad District House Officer's office.
In addition to the health department, the Punjab fisheries department plays an active role in the prevention of dengue and has bred 2.3 million tilapia fish this year to eliminate dengue larvae.
Fisheries experts say the tilapia is a small fish that was considered a symbol of rebirth in ancient Egypt. In modern times, scientists are working on using this fish against mosquitos that carry diseases like dengue and malaria.
Director-General of Punjab Fisheries Dr Sikandar Hayat told The Express Tribune about the three methods of controlling dengue.
He said that since the dengue mosquito breeds in water, the mechanical control method requires the elimination of collected water. For example, water in birds' bowls is emptied or water found collected in air conditioners or tyres in houses is thrown out.
Read Dengue test fee fixed at Rs1,500
In the chemical control method, the dengue mosquito larvae are killed using chemicals. "This method is used in ponds where all the water cannot be disposed of," said Dr Hayat.
The third method of dengue control is the biological method in which tilapia fish are released into the water. Dr Hayat informed this is used mainly in reservoirs where the water is used for human consumption.
He said that his staff checks the pH (acidity or bitterness level) of the water, evaluates its success rate and then releases the tilapia and grass carp fish to biologically control the dengue larvae.
The director-general further informed that currently, dengue killer fish are being released in ponds and lakes in different districts of Punjab.
Tilapia is also known to be expensive and more delicious to eat as compared to other fish.
COMMENTS
Comments are moderated and generally will be posted if they are on-topic and not abusive.
For more information, please see our Comments FAQ