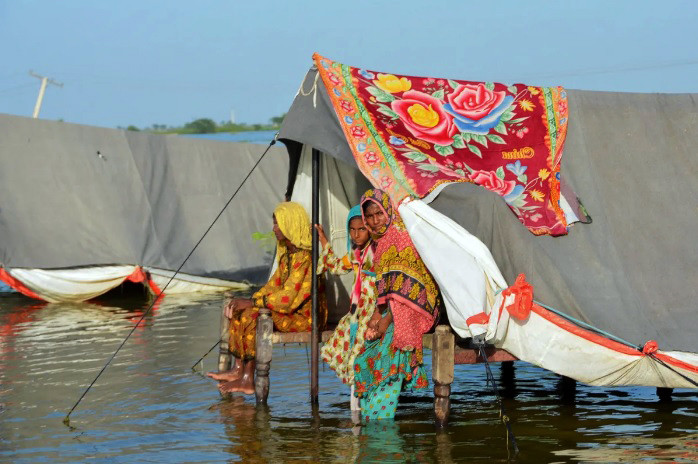 ---
PESHAWAR:
Torrential rains and floods are over for the time being in Khyber-Pakhtunkhwa (K-P) but the miseries of flood victims are far from over as along with dengue, malaria and cholera, the affected districts are experiencing increasing cases of dysentery. On Saturday 83 new cases of dysentery were reported in which 19 people were hospitalized due to dehydration.
In Peshawar, 15 cases have been reported while six cases surfaced in Dir Lower. From Haripur sxi cases, Karak and Kohistan six each, Swabi five and Torghar two cases were reported. Dengue is still spreading fast across the province with Peshawar on the top of the infection. Due to the ever increasing dengue cases in Mardan, the district administration has imposed Section 144 and directed to avoid placing old tires in open air, said an official release issued here on Saturday.
Taking precautionary measures, the district administration also imposed a ban on keeping junk, open water tanks and other items in the open air and public places as well. General public has been warned that that strict action would be taken against violators. However, besides Mardan the dengue infections are on the rise as in Peshawar 307 new cases of dengue reported in the last 24 hours, health department officials said.
They disclosed that with the new cases, the total number of dengue cases jumped to 4,188. In Mardan 73 new dengue cases were reported in a day so the total number in the district reached 1,531. They informed that 37 cases of dengue have been reported in Nowshera, bringing the total number to 415 and 153 new cases of dengue have been reported in Peshawar, bringing the total to 571. The health department officials further added that 11 cases of dengue have been reported in Haripur, bringing the total to 294 while the number of dengue cases in Khyber reached 615.
He said 15 cases of dengue have been reported in Lower Dir and the total number increased to 215 with 34 more dengue patients admitted in different hospitals. Health Department on Saturday said dengue fever had claimed five lives in total in the province and currently more than 3,888 patients were under treatment. The precautionary measures in these districts were accelerated by conducting day and night fumigation drives in all sensitive areas and free-of-charge CBS tests were announced in district Mardan.
The spokesman further said that dengue isolation wards were established in the district headquarters hospitals (DHQs) of abovementioned districts and more than 10,000 mosquito nets were provided. Meanwhile, Deputy Commissioner Peshawar Shafiullah Khan has directed towns administrators to arrange fog spray and to organize awareness campaigns for the general public to inform them about releasing stuck water from their houses, mosques and schools.
COMMENTS
Comments are moderated and generally will be posted if they are on-topic and not abusive.
For more information, please see our Comments FAQ