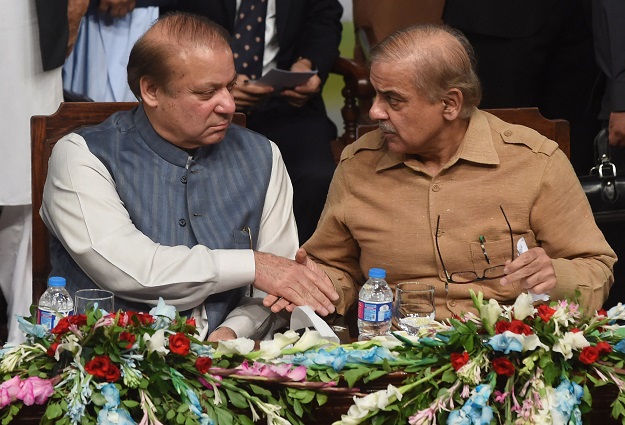 ---
ISLAMABAD:
Prime Minister Shehbaz Sharif will leave for London on September 17, where he is expected to meet Pakistan Muslim League-Nawaz (PML-N) supremo and former premier Nawaz Sharif.
According to Express News, PM Shehbaz will meet his brother on September 18 and will brief him on the current political and economic situation of the country among other issues.
Three important members of the cabinet are also expected to accompany the prime minister for his visit to London.
The premier will also attend the funeral of Queen Elizabeth II. On the eve of September 19, he will depart from London for New York to address the United Nations General Assembly.
Nawaz's return
Despite claims that Nawaz Sharif was returning to the country next month, party leaders have denied that the PML-N leader was appearing on the political firmament anytime soon, while some suggested it could be a mere 'red herring' to counter PTI's rising popularity.
Speaking on the condition of anonymity, two party leaders revealed to The Express Tribune that there was no definitive decision regarding Nawaz Sharif's return to Pakistan. They admitted that there was a consensus among party leaders that he should return at the earliest but beyond this, there was no word as to when.
Both party leaders said that the party has neither officially confirmed nor denied the said claim, but that alone does not lend this speculation any credence.
COMMENTS
Comments are moderated and generally will be posted if they are on-topic and not abusive.
For more information, please see our Comments FAQ