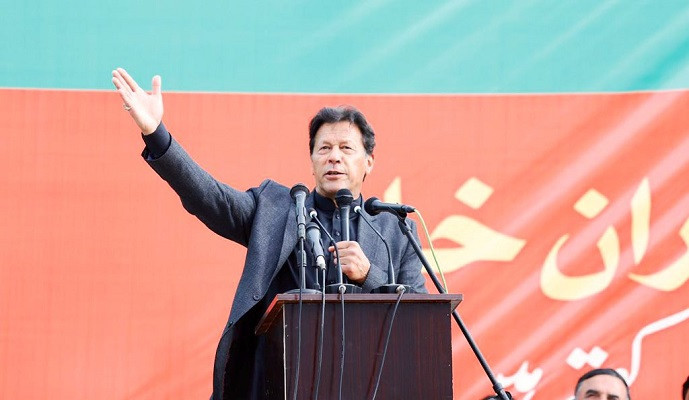 ---
ISLAMABAD:
PTI chairman and deposed premier Imran Khan on Wednesday finally appeared before a joint investigation team (JIT) probing terrorism charges against him after he threatened a sessions court judge and top cops during a public gathering in the federal capital.
In response to the JIT's questions, the PTI chief maintained that he had called for legal action against the judge who had sent his aide Shahbaz Gill back in remand despite claims of custodial torture.
Imran was given a questionnaire containing 21 questions by the police team, and some queries were also asked verbally by the investigators. Sources claimed that he was interrogated for about 20 minutes by the team headed by the senior superintendent of police investigation.
In the statement he submitted to the JIT, the ousted prime minister maintained that he had not committed any act of terrorism in his speech.
He reiterated that his speech did not fall under the category of terrorism and he had referred to legal action.
Imran also handed a written statement to JIT chief SP Investigation Rukhsar Mehdi. In the statement, Imran maintained that the police had registered a case of terrorism against him because of pressure from the "imported government".
He was asked if he had created an atmosphere of fear and panic by threatening police officers and the judge of the subordinate judiciary in a commanding manner, to which the PTI chairman replied that no such thing had occurred.
"I think it is vindictive and false," he added.
The PTI chief remained there for about 20 minutes, but the police did not interrogate him in their usual way of questioning suspects.
Sources told The Express Tribune that an inclusive investigation did not mean only the statement of the suspect, but it required probing into the charges against them, and a comparative examination was carried out rather than cross-examination of the accused in the light of the available evidence.
However, they added that this case was treated as a formality in which a written statement by the suspect to the investigation team was received. The investigation report would be presented in the court at the next hearing.
Imran personally appeared before the JIT after skipping its summons twice.
Talking to the media after appearing before the JIT, the ousted premier said it was 'comedy' that terror charges were lodged against him.
In a message to the incumbent government, he said that the more they come after him, the more they should be "prepared".
The PTI chief said "a sea of people has started coming out and the government is unable to face the public".
He again claimed that television channels were shut down by the government during his recent telethon to collect funds for the flood victims.
"They do not get any money because of their theft," he added.
COMMENTS
Comments are moderated and generally will be posted if they are on-topic and not abusive.
For more information, please see our Comments FAQ