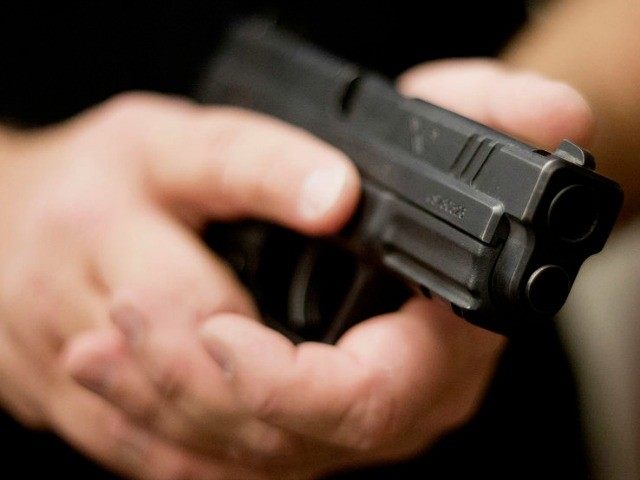 ---
KARACHI:
A citizen riding in a car in Gulshan Iqbal shot and killed one dacoit while the other managed to escape.
In Police Station Aziz Bhatti area of Gulshan Iqbal block 13/D-3 Sir Shah Sulaiman Road near Gala restaurant, a citizen in a car killed a robber.
On receiving the information, the police reached the spot and took the dead robber's body into custody and shifted it to Jinnah Hospital. SHO Aziz Bhatti Inspector Adeel Afzal said the slain robber was identified as 22-year-old Nazeed alias Dhakkan.
Police recovered a pistol, stolen mobile phone and cash from his possession. The police said that Raheel's car had run out of petrol, so he was standing outside the Gala restaurant hollering for petrol when two robbers came on a motorcycle and robbed Raheel and his partner.
Raheel took the opportunity and opened fire with his licensed pistol, killing one of the robbers on the spot while his accomplice managed to escape.
He said that the deceased robber was involved in dozens of street crimes, was wanted by the police and had been arrested before. Police are investigating the matter further.
COMMENTS
Comments are moderated and generally will be posted if they are on-topic and not abusive.
For more information, please see our Comments FAQ