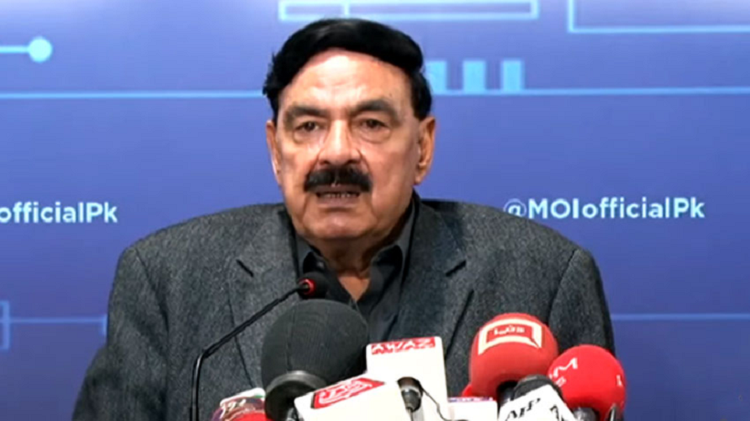 ---
ISLAMABAD:
Awami Muslim League (AML) chief Sheikh Rashid Ahmed on Friday said that if those who are ineligible are made eligible and those eligible made ineligible, respectively, the nation "will not go to vote" in a reference to Pakistan Muslim League-Nawaz (PML-N) supreme leader Nawaz Sharif and Pakistan Tehreek-e-Insaf (PTI) Chairman Imran Khan.
Speaking to media persons outside the court, the former interior minister pointed out that the authorities had postponed by-elections in constituencies where there were no floods. "I have already said that the PDM (Pakistan Democratic Movement) is running away from elections," he said.
"Now there is double load shedding … what will happen [to the people] when the full electricity bill comes," he added.
He also called on Chief Justice Umar Ata Bandial to stop the administration from banning entry in the court and closing markets.
Read ACE gives clean chit to Sheikh Rashid
He said that if former premier Imran's statement was made in court, it would not have led to doomsday.
Rashid said, "The faces the nation does not want to see are being shown on TV. The government has failed and now the country is failing."
He requested the top judge of the Islamabad High Court (IHC) to allow their entry in the court.
He also accused the government of politicising floods.
The former interior minister said that the legal team is looking at Imran's case, adding that politics could not be ended by disqualifying someone, mentioning that he spent seven years in jail but was present in front of them.
COMMENTS
Comments are moderated and generally will be posted if they are on-topic and not abusive.
For more information, please see our Comments FAQ