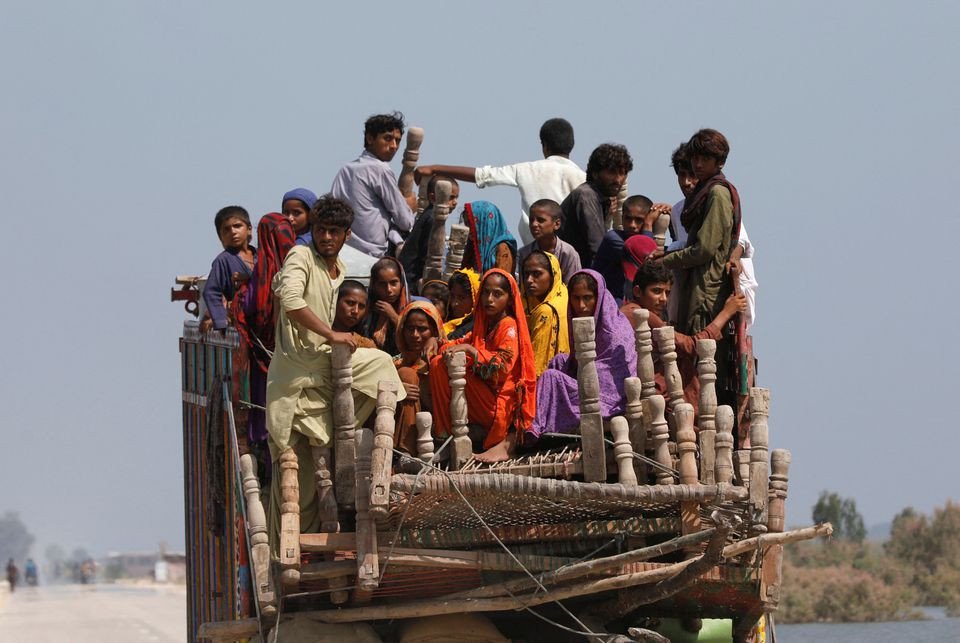 ---
ISLAMABAD:
The National Assembly's Standing Committee on Communications urged the National High Authority (NHA) on Thursday to stop collecting toll tax on the highways damaged in the recent floods across the country.
During a meeting, chaired by Abdul Ghaffar Wattoo, the committee members objected to the collection of toll tax on the highways, which had been damaged in devastating rains and floods in order to facilitate the affected people.
The committee received a briefing on the highways network. It was informed that the NHA had the network of 48 roads– 13 motorways, 32 highways, and three strategic roads— with a cumulative stretch of 14,480 kilometres.
NHA officials said that there was constant flooding in Sindh and Balochistan. They added that 14 NHA roads were affected by flood, including a large part of the Indus Highway in Sindh, which was submerged in floodwater.
The committee members said that why the NHA was charging toll tax on such roads. "We will not give toll from today," Abrar Ali Shah told the NHA officials. "Give some facility to the people," he added.
The committee asked the NHA to stop collecting tolls tax in areas which were flooded and the roads were damaged. The NHA officials assured the committee that they would consider the proposal for a temporary toll-free passage in the flood-affected areas.
Briefing the committee, the NHA officials said that at present work was ongoing 64 schemes, including 48 new schemes, adding that the total amount allocated for these schemes was Rs1. 172 billion.
According to the NHA, four road projects had been completed under the China-Pakistan Economic Corridor (CPEC). They added that Zhob-Kuchlak road – a CPEC Western Corridor project – had been delayed because of the court cases.
The committee was informed that 82% work of the Basima-Khuzdar project and up to 24% work on Hoshab-Awaran section of the Motorway-8 (M-8) had been completed, while approval had been given for Awaran-Naal section of M-8.
Similarly, the committee was informed, the reconstruction of the Chitral-Shandur road and the Gilgit-Shandur road was in progress. The official also said that projects under the public-private partnership included Rawalpindi-Kharian Motorway, Kharian-Sialkot Motorway, Hyderabad-Sukkur Motorway and the Lyari Corridor.
COMMENTS
Comments are moderated and generally will be posted if they are on-topic and not abusive.
For more information, please see our Comments FAQ