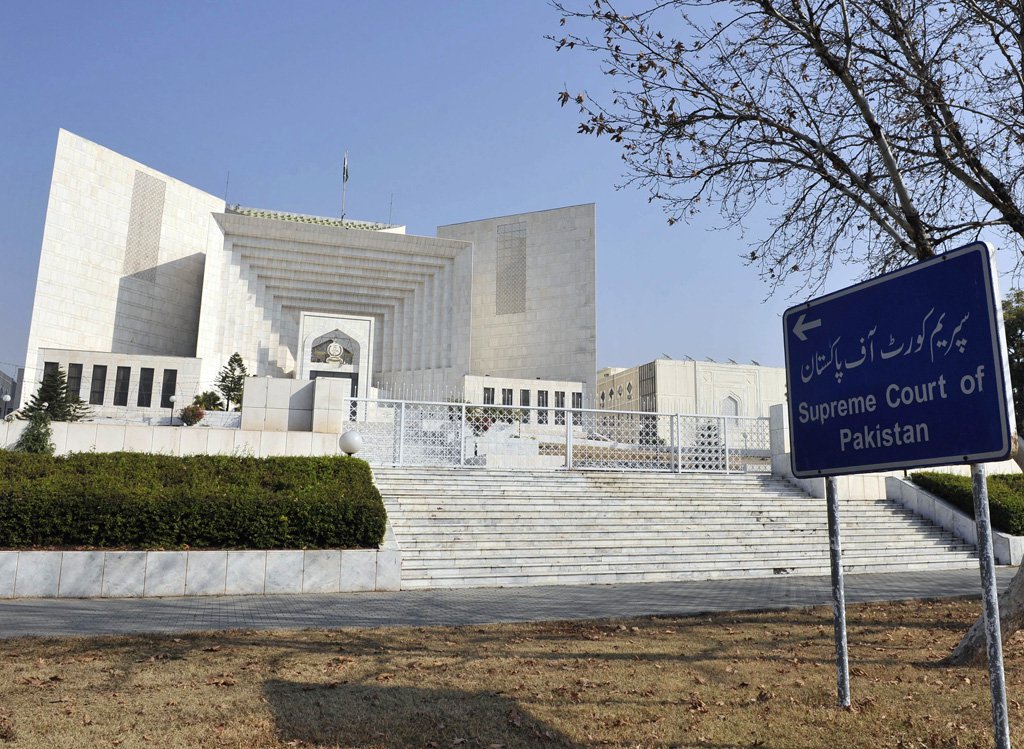 ---
ISLAMABAD:
The Supreme Court (SC) questioned on Monday the discrimination in levying taxes on the salaried class but not those who owned businesses as it rejected the Federal Bureau of Revenues (FBR) appeals related to levying additional tax on the salaried class.
A three-member bench headed by Chief Justice Umar Ata Bandial heard the case. Justice Qazi Faez Isa and Justice Mansoor Ali Shah were also part of the bench.
FBR counsel, Additional Attorney General Aamir Rehman and other parties appeared before the court.
Read PM Shehbaz announces 10pc 'super tax' on large-scale industries
During the hearing, the SC rejected the FBR's appeals regarding the additional tax.
"Why was there discrimination on imposing taxes? Tax should only be imposed on those whose income is over one million," said Justice Mansoor Ali Shah.
He further added, "Taxing only certain salaried class is beyond understanding." CJP Bandial then added: "We want to know why were the salaried class discriminated against."
Justice Isa also disapproved of the FBR's decision. He questioned why should taxes not be levied on businessmen and lawyers? "Many people in Pakistan earn more than a million," he said.
The FBR's counsel replied that the additional tax was levied only on the bonus received as part of the salary.
At this remark, the judges again expressed their disapproval, with the CJP stating that, "Bonus is also a part of the income."
Justice Mansoor Ali Shah further asked why the bonus was taxed separately? "A company gives bonus when it earns profit. But you did not take tax the company, but taxed the employee."
"You should definitely impose tax. Impose 90% tax, but do not discriminate," maintained Justice Isa.
Read more PSX plunges by over 2,000 points after PM Shehbaz announces 'super tax'
While defending the move the assistant attorney general said that it was the authority of the government to tax whomever they want and to decide how much. "We have taxed only the corporate sector," he added.
The chief justice then concluded that the justification of levying additional tax on the salaried class was incomprehensible.
Earlier this year, the government caved in to the demand of the International Monetary Fund (IMF) and passed on the burden of Rs80 billion on the salaried class by increasing their tax rates.
It has set the minimum income tax rate of 2.5% for those earning up to Rs100,000 a month as well as a maximum of 35% on the monthly income of over Rs1 million, according to the proposed amendments to the Finance Bill 2022.
COMMENTS
Comments are moderated and generally will be posted if they are on-topic and not abusive.
For more information, please see our Comments FAQ