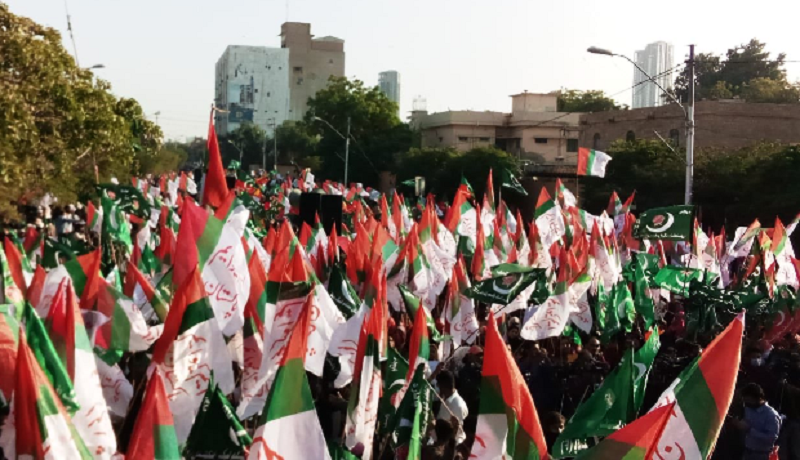 ---
KARACHI:
Members of the Muttahida Qaumi Movement Pakistan (MQM-P) 's Rabita Committee condemned in the strongest terms the Sindh government's decision to reduce the period for issuing Permanent Residence Certificate (PRC) from three years to one year and said that the Sindh government's action had harmed the people of the province.
The Rabita Committee said that the merit of the educated youth in Sindh would be shattered with such a change in the rules and regulations.
The Rabita Committee further added that the government should explain the need for this law in Sindh, which does not exist in the whole of Pakistan, vowing that it would not let the landlords, who think of anti-Sindh legislation, succeed.
MQM Pakistan is the only political party in Sindh that pointed out this terrible crime committed by the bureaucracy and presented this public case in the higher courts. The link of a deliberate conspiracy is the suggestion to reduce the period of PRC despite the case of fake domicile [pending before the court]. The world knows that jobs have been distributed in Sindh by creating massive counterfeit domiciles and PRCs. Every single citizen of Sindh has become well aware of this act.
MQM-P strongly condemns any such legislative attempt and will be forced to take stringent action against it, as it will exploit not only urban but also rural Sindh. The members of the Rabita Committee also appealed to the prominent intellectuals, journalists, and writers of Sindh to raise their voices against the unconstitutional legislation of the Sindh government.
The members of the Rabita Committee also appealed to the Chief Justice of the Sindh High Court to end the insecurity of education and employment among the people of Sindh by pronouncing the verdict in this case.
Published in The Express Tribune, September 5th, 2022.
COMMENTS
Comments are moderated and generally will be posted if they are on-topic and not abusive.
For more information, please see our Comments FAQ