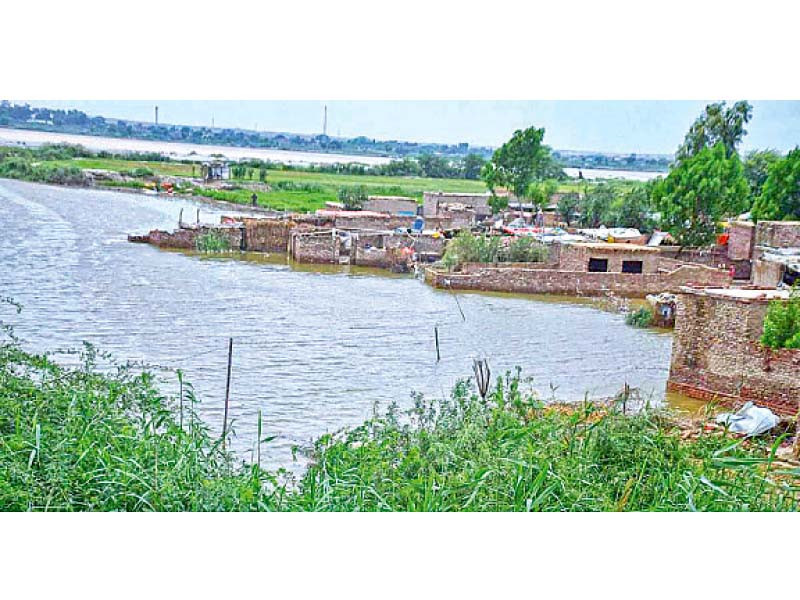 ---
TAUNSA SHARIF:
Taunsa Sharif remains cut off from the Khyber-Pakhtunkhwa for the last two weeks since the inter-provincial highway has not yet been restored for vehicular traffic.
This closure has created enormous problems for the people.
People going to the cemetery for burials have to traverse difficult paths in the affected areas due to disconnection of road of Mount Sulaiman Taman Qaisrani.
Floods caused havoc in the River Indus.
Many more settlements were submerged under the flood water. Victims started moving to safer places on their own.
Pakistan Rangers, Punjab, organized a medical camp for the flood victims in Basti Letra.
The Indus Highway and the National Highway connecting Taunsa Sharif with the Khyber-Pakhtunkhwa could not be restored for two weeks.
Basti Kotani connection road could not be restored either. People had to go to the cemetery through a difficult route for burial due to the lack of a connecting road to Basti Kahir Thal. People are going to the graveyard for burials through the mountain hill.
Even the roads of Taman Qaisrani could not be restored. Thousands of residents of Basti Jhangra, Daulatwala, Wijan, Jarwar Murha, Chake Zam Lazdan, Sarfraz, Lakhani Basti Boga and Khairwali are facing severe difficulties.
The road connecting Taunsa with Balochistan has not been restored yet due to which patients in Taunsa's affected areas are facing severe difficulties in getting to the hospital.
The devastation caused by the River Indus is still ongoing. Basti Dawani Baloch, Nagar Atre Wali, Bet Baloch Khan, Basti Hasanabad, Basti Manjhotha, Basti Jaskani and Basti Pati Wala were drowned in the flood water of the River Indus.
Published in The Express Tribune, September 1st, 2022.
COMMENTS
Comments are moderated and generally will be posted if they are on-topic and not abusive.
For more information, please see our Comments FAQ