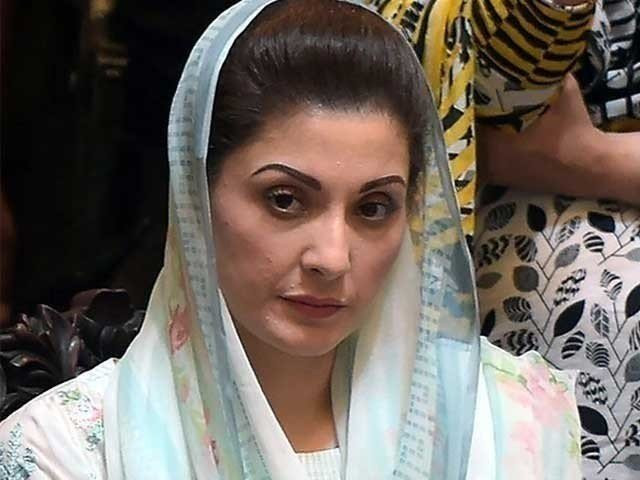 ---
LAHORE/ISLAMABAD:
Senior leaders of the ruling Pakistan Muslim League-Nawaz (PML-N) expressed disappointment at Wednesday's proceedings of the contempt case against former prime minister and Pakistan Tehreek-e-Insaf (PTI) Chairman Imran Khan by a larger bench of the Islamabad High Court (IHC).
PML-N Vice President Maryam Nawaz, Law Minister Azam Nazir Tarar and Information Minister Marritum Aurangzeb in the separate tweets and media talks said that the "relaxation" provided to Imran appeared was unprecedented.
Imran faces contempt proceedings over threatening Additional Sessions Judge Zeba Chaudhry in a speech at his party's political rally in Islamabad. On Wednesday, a five-judge IHC bench expressed disappointment over Imran's written response and ordered him to submit a second reply in seven days.
Maryam Nawaz in her tweet decried, what she described as the 'dual standards of justice' as she referred to the removal of former prime minister and PML-N Quaid Nawaz Sharif from the office and his disqualification as the National Assembly member on the Supreme Court ruling.
عمران خان کو فراہم کردہ ڈھیل اور سہولیات سے اور کچھ ثابت ہو نا ہو نواز شریف اور مسلم لیگ ن سے ہونیوالی ناانصافیاں اور زیادتیاں ایک بار پھر پوری قوم کے سامنے عیاں ہو گئیں۔ ترازو سیدھا نہیں ہو سکا۔

— Maryam Nawaz Sharif (@MaryamNSharif) August 31, 2022
She said that the "relaxation" provided to Imran "only proved" before the nation that 'injustices' was committed to Nawaz and the party. "Dual standard of justice is unacceptable," she said. She sarcastically stated that the punishment of contempt should be handed over to Judge Chaudhry, who "insulted" Imran by serving justice.
اصل میں توہین کی سزا جج زیبا صاحبہ کو ہونی چاہیے جنھوں نے انصاف کر کے عمران خان کی شان میں گستاخی کی تھی۔

— Maryam Nawaz Sharif (@MaryamNSharif) August 31, 2022
Similar reactions came from the two federal ministers, Law Minister Tarar and Information Minister Aurangzeb. They also mentioned that the PML-N leaders and lawmakers in the past were not given any relaxation, when they faced the contempt proceedings.
Tarar told a press conference in Islamabad that PML-N leaders Talal Chaudhry, Daniyal Aziz and Nihal Hashmi were not only convicted in the contempt of court cases in 2017-18 but they also lost their assembly membership. "Nihal Hashmi even faced jail," he added.
Tarar also referred to Supreme Court proceedings in 2012, saying that the then elected prime minister, Yousaf Raza Gilani, was not only removed from the office in a contempt of court case, but he was also disqualified as member of parliament.
He also pointed out that then National Assembly member Waseem Shaikh along with some lawyers and ordinary citizens, was not only indicted in a terrorism case and thrown into jail just for chest-beating during a protest in a rally but they were punished for contempt of court and disqualified.
In Imran's case, however, he continued, "as a lawyer, I feel it a little strange that in a case of serious contempt of court in which a larger bench has been constituted, the court showed leniency and gave him [Imran] another opportunity to enter another reply so that he could find a way".
Tarar said that in the history of Pakistan, whenever the court took up contempt case and the contemnor was not ashamed of what he had done, rather insisted that he had done it and was correct in his opinion, hardly ever that person been let off by the court without punishment.
"There is an impression about Imran Khan that he is the favourite of some circles," the minister told reporters. "To dispel this impression, it is important to keep the spirit of the Article 25 of the Constitution, which pertains to "equality before the law" and "equal protection of the law".
Tarar stressed that the implementation of the laws in the true sense was in the interest and survival of the state. "We are very sad and heartbroken. Gender equality is being talked about in our society and the use of such language about women had never been tolerated, should not be condoned.
Read: 'Expected mistake to be admitted', IHC CJ tells Imran in contempt case
Aurangzeb also referred to the cases of PML-N leaders Daniyal Aziz, Talal Chaudhry and Nihal Hashmi in a series of tweets. She said that if the relaxation to Imran was right then the past decisions should be rectified, adding that if the past decisions were correct then those rules should be applied now.
"The region's most popular leader and three-time prime minister [Nawaz] was barred from heading the party after his lifetime disqualification on account of not receiving salary from his son with the help of Black's Law Dictionary, and sent to jail along with his daughter, " she added.
If justice were to be done on the "basis of popularity" then why it was ignored in the case of Nawaz, the minister questioned. "If Imran Khan has been given seven days' time then Daniyal Aziz, Talal Chaudhry and Nihal Hashmi should also have been given such concession," she said.
"If today's decision is right then the past verdicts [in the contempt of court cases] should also be corrected, and if those [the past ones] were correct then the justice should be seen to be done in the instant case," Aurangzeb added.
COMMENTS
Comments are moderated and generally will be posted if they are on-topic and not abusive.
For more information, please see our Comments FAQ