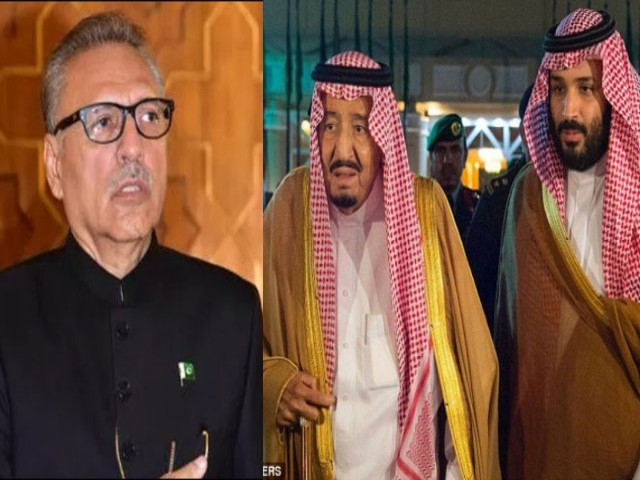 ---
ISLAMABAD:
Saudi King Salman bin Abdulaziz and Crown Prince Mohammed bin Salman (MBS) expressed their condolences and sympathies on Monday with President Dr Arif Alvi over the loss of lives and injuries in the recent floods, inundating Pakistan.
In his cable, the custodian of the Two Holy Mosques King Salman prayed for the deceased and their families in the flood-hit regions of the country.
The contents of the cable shared by the president's Press Wing and Saudi foreign minister on Twitter stated that: "The King expressed profound sorrow and sincere sympathy to the President of Pakistan, families of the deceased and the friendly people of the Islamic Republic of Pakistan, wishing the deceased Allah Almighty's mercy and forgiveness, their relatives every patience, and the injured a speedy recovery and appealing to Allah Almighty to preserve the President and people of Pakistan against any harm."
Separately, in his cable, the Saudi crown prince and deputy premier expressed his profound sorrow and sincere sympathy with President Alvi and the families of the deceased.
MBS also prayed for those who lost their lives in the flooding and wished speedy recovery for those injured.
Read PM Shehbaz visits flood-hit K-P areas, Mohmand Dam
A huge relief operation was underway on Monday and international aid began trickling in as Pakistan struggled to deal with monsoon flooding that has affected more than 33 million people.
Officials said 1,061 people have died since June when the seasonal rains began, but the final toll could be higher as hundreds of villages in the Khyber-Pakhtunkhwa have been cut off by flood-swollen rivers washing away roads and bridges.