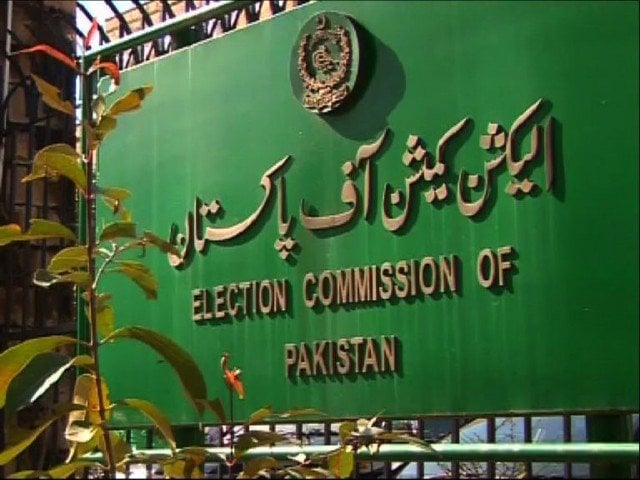 ---
ISLAMABAD:
The Election Commission of Pakistan (ECP) will take up a reference against Pakistan Tehreek-e-Insaf (PTI) Chairman Imran Khan seeking his disqualification in the Toshakhana case today (Thursday).
A five-member bench headed by Chief Election Commissioner (CEC) Sikander Sultan Raja will hear the reference submitted by PML-N MNA Barrister Mohsin Nawaz Ranjha earlier this month.
The reference demands of the electoral watchdog to disqualify Imran under Sections 2 and 3 of Article 63 of the Constitution, read with Article 62(1)(f) – the same provision under which former prime minister Nawaz Sharif was disqualified in 2017.
It reads: "A person shall not be qualified to be elected or chosen as a member of Majlis-e-Shoora (Parliament) unless […] he is sagacious, righteous and non-profligate, honest and ameen, there being no declaration to the contrary by a court of law."
Besides, the ECP will also hear the application regarding the PML-Q intra-party elections. Counsels for both Chaudhry Shujaat Hussain and Chaudhry Parvez Elahi groups will present their arguments.
COMMENTS
Comments are moderated and generally will be posted if they are on-topic and not abusive.
For more information, please see our Comments FAQ