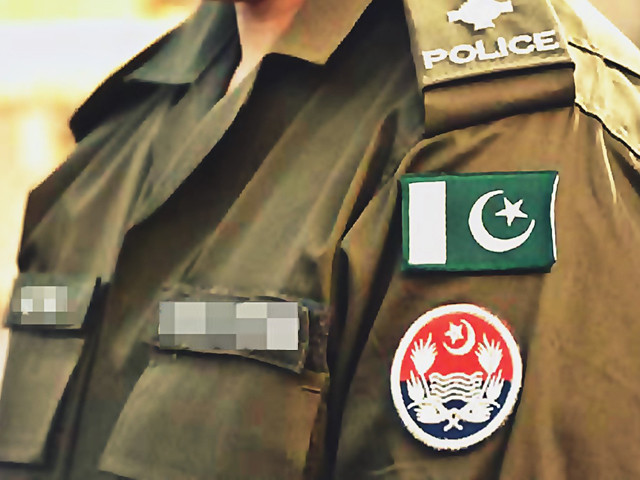 ---
RAWALPINDI:
A former policeman has exhibited an example of courage and bravery in thwarting a car theft attempt in Rawalpindi while putting his life at risk.
The ex-policeman, identified as Yasir Mehmood, who earns his living by working as a rider for the ride-hailing service Bykea, after being dismissed from the police service two months ago, noticed two thieves fleeing after stealing an expensive car of a citizen in the Rawalpindi Cantonment area.
According to sources, Yasir Mehmood chased the car lifters and alerted the police about the incident.
Yasir Mahmood, who was dismissed from service after shooting and injuring a citizen in the Sadiqabad police limits a few months ago, by making good use of his police training, continued to chase down the car lifters while being on the phone with the police control. The audio call between the ex-cop and the police control room also went viral and also obtained by The Express Tribune.
In the audio call, the ex-policeman can be heard calling for police help saying the vehicle has been stolen and that he was following the car lifters. The police control room also kept talking to him and alerted other police stations to intercept the vehicle.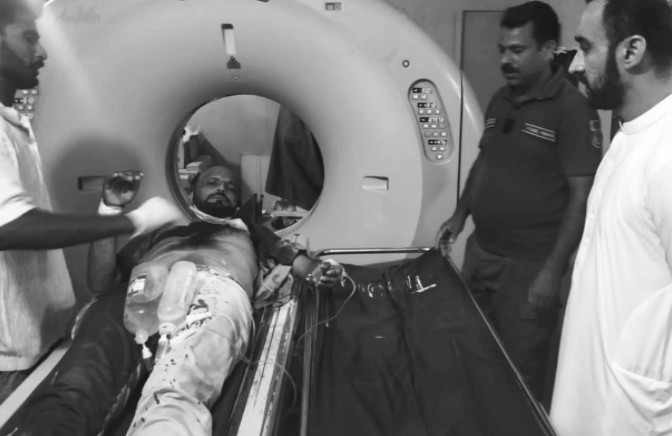 During that time, the car lifters got alerted near Qasim Market that the former cop was chasing them. The car-lifters opened fire on Yasir, leaving him seriously injured. He, however, remained in constant contact with the police control room and told them that he was shot and injured. The police control officer can be heard repeatedly calling for police reinforcements to reach the spot by keeping the ex-policeman engaged on the phone.
When the police arrived on the scene, the alleged car-lifter opened indiscriminate fire and fled, leaving the stolen vehicle behind.
Also read: Protesters block road over killing of woman
Police sources said that Yasir, who foiled the car theft attempt by displaying immense courage, was hit by two bullets near his leg and shoulder and was transferred to the hospital where his condition was stated to be out of danger.
Meanwhile, Racecourse police registered a case and started searching for the fleeing suspects.
The former police person said that after being dismissed from the police service two months ago over a complaint, he started to earn his living by riding the Bykea motorcycle service.
He said that at the time of the incident, he was present in the Saddar area and after seeing the car theft, he chased the car lifters and intimated the police control room. He said that he was satisfied that he did a good job and the citizen's expensive car was salvaged from being stolen.
COMMENTS
Comments are moderated and generally will be posted if they are on-topic and not abusive.
For more information, please see our Comments FAQ