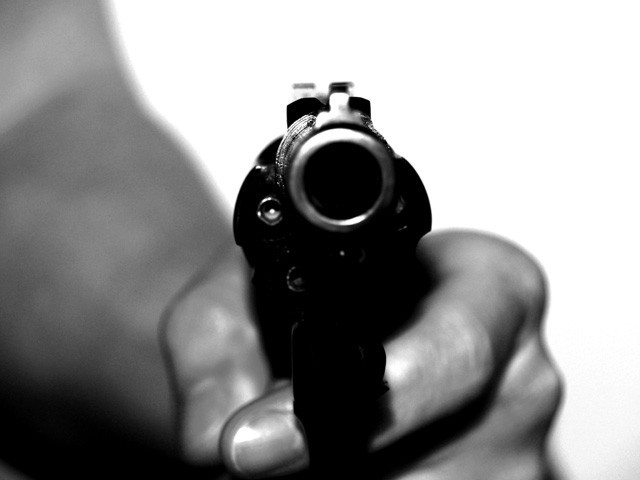 ---
ISLAMABAD:
Protesters blocked a road in the Tramri Chowk area of Islamabad by placing the body of a woman who was killed by assailants.
The woman and her two brothers, who hailed from Kotli Sattian, were attacked by assailants within the Shahzad Town police limits. After the victims' family members staged a protest at Tramri Chowk, the police registered a case against Sarfaraz alias Madhoo, Maroof, Mohsin and others.
Police said that the victim woman, identified as Maryam Bibi, was living in Alipur Farash along with her brother Bilal, who reported the incident to the police stating he heard gunshots in the street at 11:30pm. He said that as soon as his sister Maryam opened the window, Sarfaraz shot her from the front. He said that the bullet struck Maryam and his brother Tufail. He said that his sister Maryam succumbed to her injuries.
Earlier, the aggrieved family held a protest by placing the body of the woman on the road. A local magistrate and police officials held talks with the protesters and cleared the road.
90 one-wheelers netted
On Monday, police, during operations against one-wheelers, conducted raids in different areas and managed to net 90 violators and impound 75 motorcycles.
According to a police spokesman, Rawal division police rounded up 54 while 44 motorcycles were also impounded. Similarly, Potohar division police conducted raids in their jurisdiction and arrested 36 with 31 motorcycles. He said, in a bid to curb the dangerous practice of one-wheeling in Rawalpindi, police had launched a major operation on August 13 and 14 and took action against the violators.
Rawalpindi District Police and City Traffic Police had formed special squads to monitor one-wheelers in the city. Raids were conducted on Benazir Bhutto Road near Nawaz Sharif Park, Committee Chowk underpass and several other areas to apprehend one-wheelers.
Published in The Express Tribune, August 16th, 2022.
COMMENTS
Comments are moderated and generally will be posted if they are on-topic and not abusive.
For more information, please see our Comments FAQ