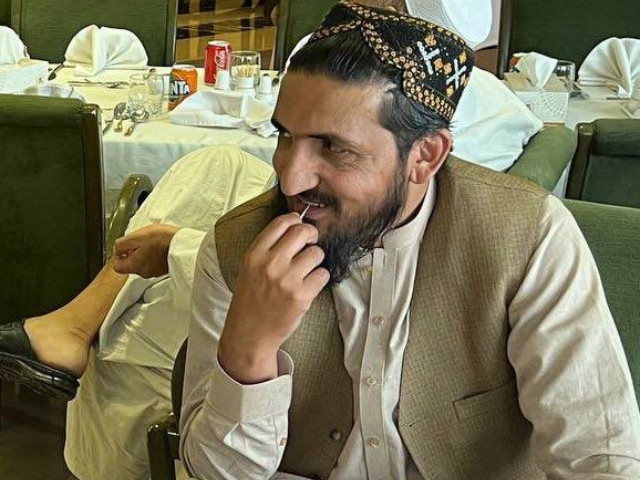 ---
ISLAMABAD:
A vehicle carrying senior commanders of the outlawed Tehreek-e-Taliban Pakistan (TTP), including Omar Khalid Khorasani, has been targeted with a mysterious explosive device in eastern Afghanistan, according to Afghan officials and locals sources.
"A vehicle reportedly carrying TTP Mohmand chief Omar Khalid Khorasani, aka Abdul Wali Mohmand, Mufti Hassan and Hafiz Dawlat Khan, was targeted in Sharki village, near Margha, in Bermal district of Paktika province," one Afghan official told The Express Tribune.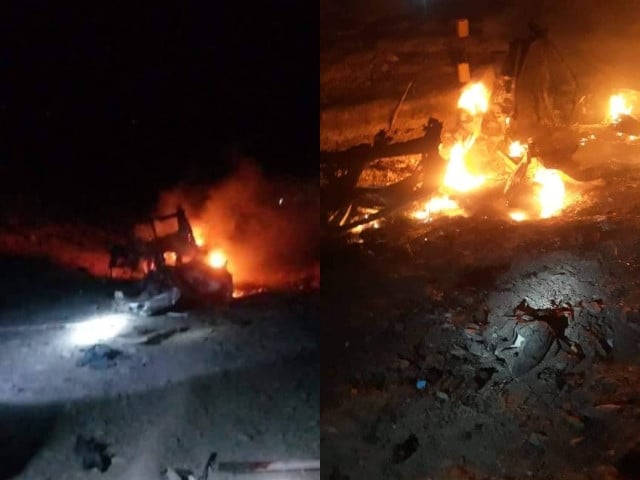 Remains of the vehicle that was targeted with a mysterious explosive device in eastern Afghanistan.
All on board the vehicle were killed, he said without giving more details.
According to anonymous sources, the TTP leaders were travelling in the Birmal district of Paktika "for consultation" when their vehicle hit a roadside mine on August 7. No further details were provided by the sources.
Read: Taliban-brokered TTP talks end in deadlock
Khorasani, who belonged to the Mohmand tribal district, was considered a member of the TTP top hierarchy.
Hafiz Dawlat, from the Orakzai tribal district, was considered to be an important member of the group and a close trustee of Khorasani.
Mufti Hassan hailed from the Malakand Division and was one of the TTP leaders who pledged allegiance to Abu Bakr al-Baghdadi, the deceased leader of the Islamic State. Sources claim that Hassan had allegedly kindled conflict within the TTP some years ago.
Khorasani carried a bounty of Rs10 million on his head. Dawlat and Hassan had joined the Khorasan franchise of Islamic State when it was set up, but they were later wooed back into the TTP's folds.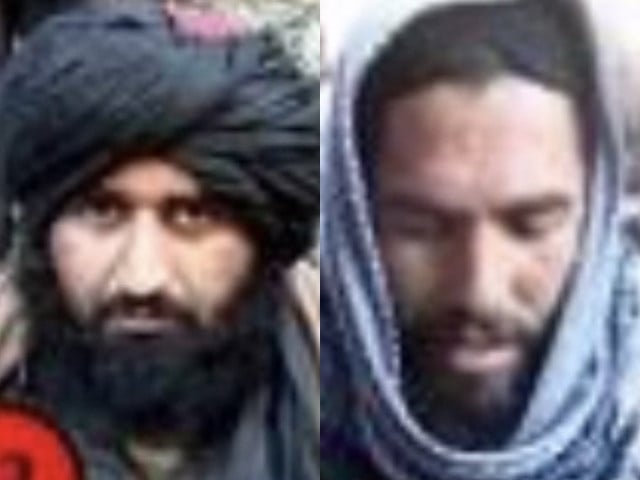 TTP commanders Mufti Hassan (L) and Hafiz Dawlat Khan (R).
Earlier in the day, TTP intelligence chief Abdul Rashid, alias Uqabi Bajauri, was also killed in a landmine blast in Kunar province of Afghanistan, according to local Afghan sources. Uqabi belonged to the Bajaur tribal district.
The TTP has yet to confirm these targeted killings of its top commanders, which would certainly undermine the Afghan Taliban-brokered peace negotiations between the TTP and the Pakistan government.
The news comes after the outlawed TTP, and Pakistan reached a deadlock during their talks as the militant group refused to budge from its demand for the reversal of the merger of the erstwhile Fata with the Khyber-Pakhtunkhwa province.
There was also a stalemate over the issue of the TPP laying down their arms in case of a peace deal, which would enable them to return to their homeland.
'Blow to peace talks'
Pakistani officials said the death of Khurasani could deal a blow to nascent peace talks between the TTP and the government after meetings facilitated by the Taliban rulers in Kabul.
Khurasani was the chief of Jamatul Ahrar (JuA), a TTP branch that is designated a terrorist group by the United Nations and United States, which had offered $3 million for information leading to his capture or death.
The reports of the death of a senior militant in Afghanistan came just a week after the United States said it killed al Qaeda leader Ayman al-Zawahri in strike on a Kabul guest house.
The TTP said without confirming the death that it would release a detailed statement.
Khurasani's group had claimed responsibility for multiple attacks against police, military, minority Shia Muslims and Christians, which killed hundreds of people in Pakistan.
For his strong anti-Shia stance, Khurasani's group for some years had joined Da'ish in Afghanistan and Pakistan before returning to the TTP's fold last year, officials say.
Among the other three terrorists killed along with him, one was Mufti Hasan, who has been described by Pakistani officials as a senior commander working for Da'ish.
Khurasani, once seen as hostile to any negotiations with the Pakistani government, was among TTP leaders who held a session of peace talks in Kabul with a delegation of religious scholars sent from Pakistan, Pakistani officials have said.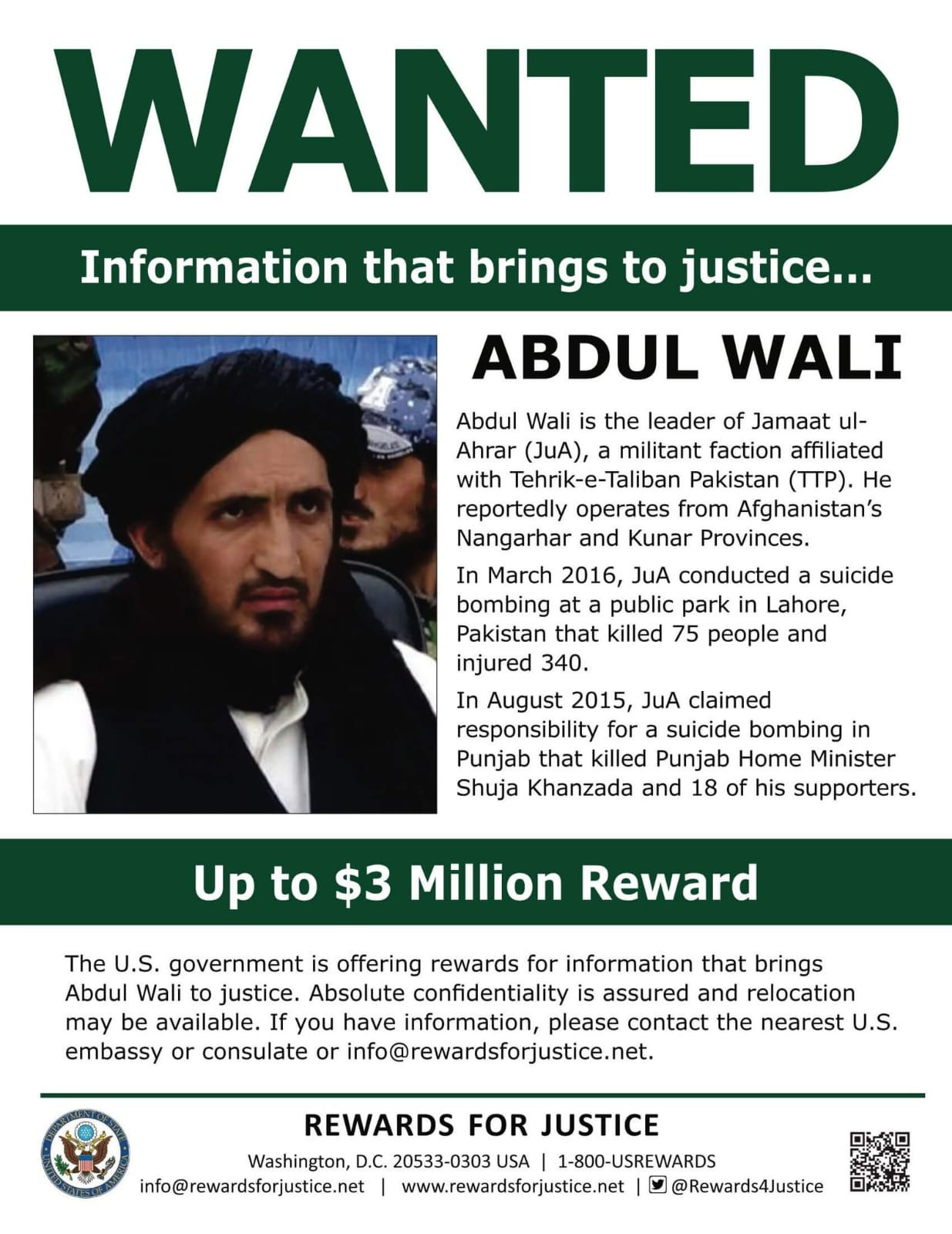 (With additional input from Reuters)
COMMENTS
Comments are moderated and generally will be posted if they are on-topic and not abusive.
For more information, please see our Comments FAQ