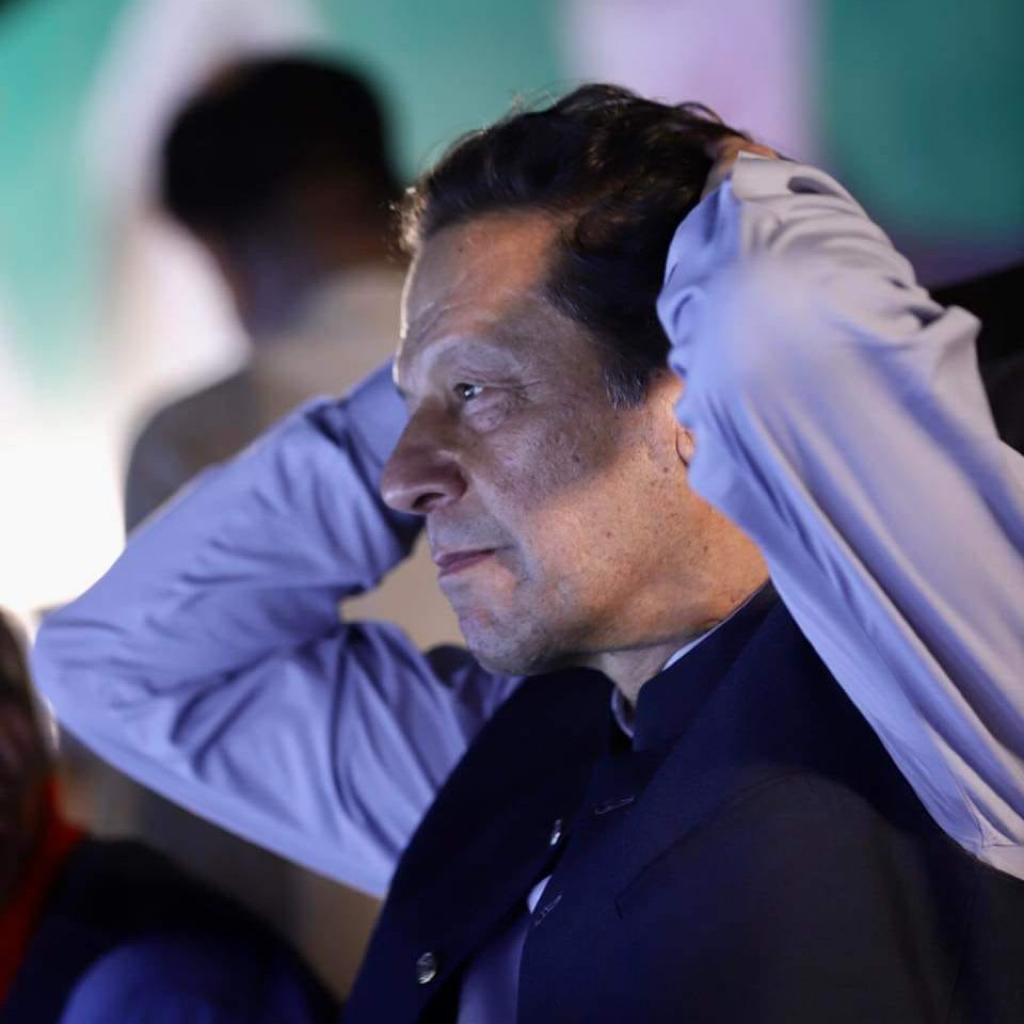 ---
The federal government on Tuesday decided to put former prime minister and Pakistan Tehreek-e-Insaf (PTI) Chairman Imran Khan as well as other party leader leaders on the Exit Control List (ECL) following the top electoral authority's verdict in the foreign funding case.
The decision was reportedly made by the federal Cabinet in light of the much-delayed verdict.
The government has subsequently decided to put the former premier, ex-governors of Khyber-Pakhtunkhwa and Sindh and former chairman of the Utility Stores Corporation (USC) Zulqarnain Ali Khan on the no-fly list.
Earlier today, the Election Commission of Pakistan (ECP) said the former ruling party received 'prohibited funds' from 34 foreign nationals and 351 companies based outside the country.
Also read: ECP says PTI received 'prohibited funds' from 34 foreign nationals
The PTI was issued a show cause notice after the unanimous verdict — reserved in June earlier this year – by the three-member bench of the ECP headed by Chief Election Commissioner Sikander Sultan Raja.
The electoral watchdog also declared that 13 'unknown' accounts have been found linked to the party and the submissions by PTI chief Imran Khan were 'inaccurate and wrong'.
The former premier had personally issued certificates to the ECP in regards to Article 13(2) of the PPO to the effect that PTI "does not receive funds from prohibited sources", meaning thereby that the PTI is not a foreign-aided political party.
The election commission, in its verdict, also stated the party violated Article 17(3) (3) of the Constitution as the PTI failed to declare three bank accounts operated by the party's senior leadership and the concealment of 16 bank accounts by the party was a "serious lapse".