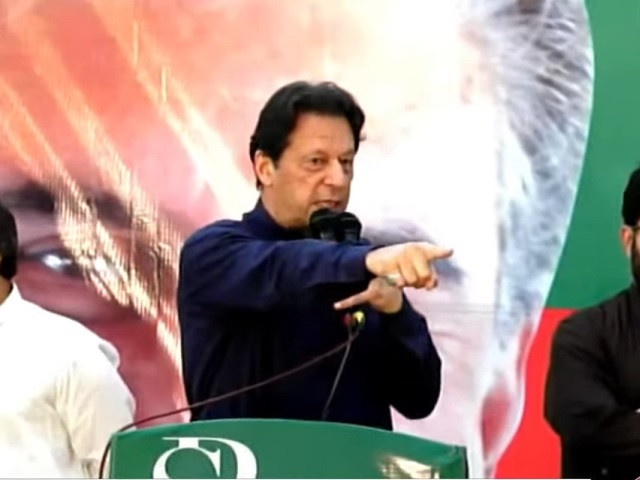 ---
Former prime minister and Pakistan Tehreek-e-Insaf (PTI) Chairman Imran Khan on Monday shared a video on his Twitter handle about the 1997 attack on Supreme Court by PML-N workers.
On November 30, 1997, former premier Nawaz Sharif had appeared before the top court along with party workers, members, chief ministers, and constituents to hear the proceedings. Unruly party workers stormed into the Supreme Court, forcing Chief Justice Sajjad Ali Shah to remove the findings of contempt against Sharif.
Police eventually managed to restore normalcy using batons and tear gas both inside and outside the courthouse, but the court could only proceed for about 45 minutes.
"This video says it all about the Sharif mafia. Those who can't be bribed must then be eliminated," said Imran Khan along with a BBC report on the infamous incident.
The former premier shared the video after a presser of coalition government parties who had demanded formation of a full bench to preside over Pakistan Muslim League-Quaid (PML-Q) leader Chaudhry Pervaiz Elahi's petition against the election of Punjab chief minister — a request that has been denied by the apex court.
Hours before the SC was to resume the hearing of the case in Islamabad today, the allied parties hardened their stance against what Maryam Nawaz termed as "bench-fixing" – expressing strong reservations over the bench composition in the crucial constitutional case.
Read more: Ruling coalition reiterates demand for full bench post SC hearing on Elahi's petition
"Our justice system is such that when a petition is filed, people already know what bench will be constituted and the decision that will be given," Maryam said.
Pointing at the alleged bias against her party, she mentioned multiple instances of PML-N's legal struggles and "discrimination" against it. "Since his election," the PML-N leader said referring to Hamza Shehbaz, "Can you tell me a single day he was allowed to work in peace? The system of injustice cannot work," she implored.
Later in the day, the Supreme Court rejected the coalition government's request. The court in its short order said that it examined the deputy speaker's ruling on Punjab CM election and detailed reasons for rejecting the petitions for constituting the full court will be issued later. The hearing of the case was adjourned till 11:30am tomorrow (Tuesday).
COMMENTS
Comments are moderated and generally will be posted if they are on-topic and not abusive.
For more information, please see our Comments FAQ