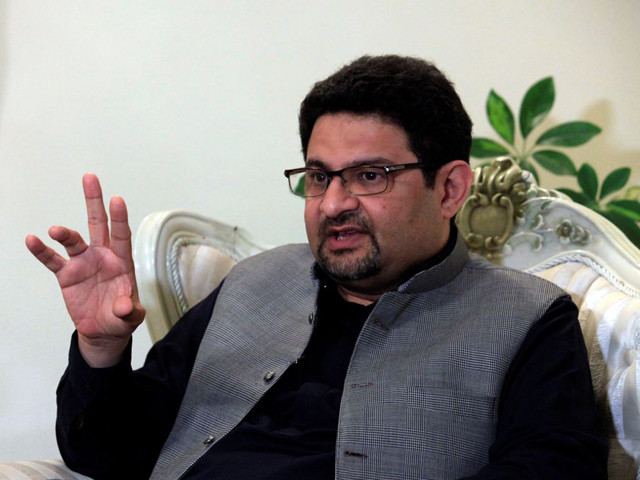 ---
ISLAMABAD:
Finance Minister Miftah Ismail on Thursday said that the people will be provided relief with the reduction of petroleum prices in Pakistan as there has been a decrease in global oil prices.
"Difficult decisions must be made in difficult situations. After reaching an agreement with the International Monetary Fund (IMF), every decision of the coalition government will pave way for ease in the lives of the people. It is time for providing relief to the people," he stated.
Miftah further said that the incumbent government's policies had saved the people 'from the landmines laid by Imran Khan in the past four years, especially in the last six months of his regime'.
"In the first two months of this year, Imran Khan tried to make Pakistan into Sri Lanka by breaking agreements with the IMF, but Allah Almighty saved us," he stated, adding that the Pakistan Tehreek-e-Insaf chief's conspiracy to make Pakistan economically bankrupt had failed.
The minister said that saving Pakistan from economic bankruptcy was the first major achievement and the second major achievement would be taking Pakistan towards economic development.
The finance minister also claimed that there was no load-shedding in the country and that life was returning to normal as electricity and oil were available in Pakistan.
Read Army budget trimmed to pave way for IMF deal
"7,000 MW of closed power plants have been restored," he stated.
Miftah added that the IMF had acknowledged that last year's delays and mismanagement led to huge budget deficits and delays in the power sector led to a revolving loan of Rs800 billion.
"Under the leadership of Prime Minister Shehbaz Sharif, we have worked day and night to reach a good deal with the IMF", he said.
Pakistan, IMF reach agreement
Earlier today, the IMF announced a staff-level agreement with Pakistan on the completion of two outstanding programme reviews and increased the total loan size to $7 billion.
The global lender, however, said that Islamabad should stand ready to "take any additional measures". The IMF statement revealed that against the primary budget surplus target of Rs153 billion or 0.2% of the GDP set in the newly revised budget, the global lender has, in fact, given the 0.4% target.
To achieve this target, the government may either require more revenue measures or will have to slash the expenditure, excluding that on development.
The review of Pakistan's "anti-corruption institutions, including the National Accountability Bureau [NAB] has also been made part of the programme conditions", according to the IMF statement.
COMMENTS
Comments are moderated and generally will be posted if they are on-topic and not abusive.
For more information, please see our Comments FAQ