 ---
LODHRAN:
The family of Dr Aamir Liaquat Hussain's third wife wants to attend the last rites of the deceased televangelist, as his mother-in-law has requested the government for security.
While speaking to the media in her village, Salma Bibi – the mother of Dania Shah – said the family was shocked and saddened by Aamir's death.
Dr Aamir Liaquat Hussain, a popular TV host, televangelist and politician, died of unspecified causes at his house in Karachi on Thursday.
He was said to be in depression after his third wife, who has accused him of alcoholism, drug addiction and violence, leaked his objectionable video clip last month which went viral on social media.
Salma Bibi revealed that her son-in-law had contacted them for reconciliation five or six days before his death. "I want to come and apologise to everyone. Send my wife Dania back to my house," Salma Bibi quoted him as asking her.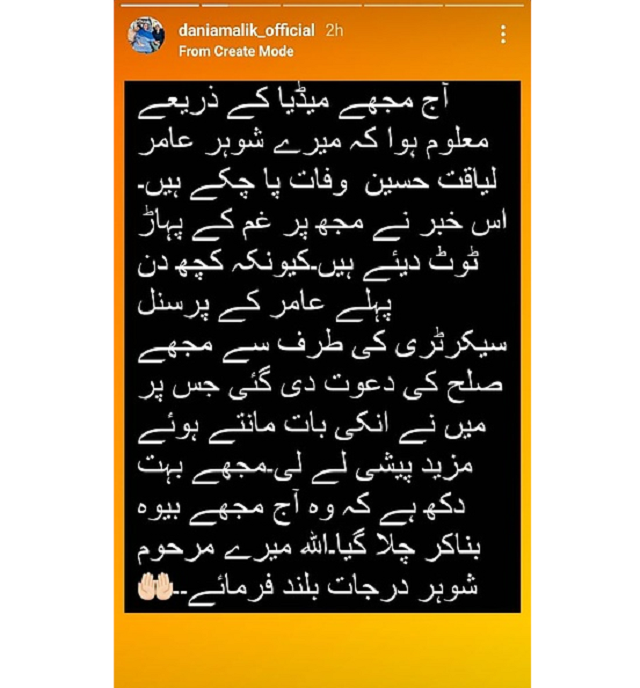 "Only three days back, he sent an emotional 'I love you message' to Dania," Salma Bibi claimed. "He was planning to come to Lodhran in a couple of days, but death didn't let him do that."
Salma Bibi sought to downplay Dania Shah's move to seek khula (divorce) from Aamir through court. "Khula applications are not a big deal as they mostly end on reconciliation among couples," she added.
Also read: Dania Shah reacts to Aamir Liaquat's death
Salma Bibi also sought to dispel the impression that her son-in-law might have died of mental stress and depression. "I don't think Dania's khula move could have caused him any stress," she said. "May Allah forgive him and grant him a high place in Jannah."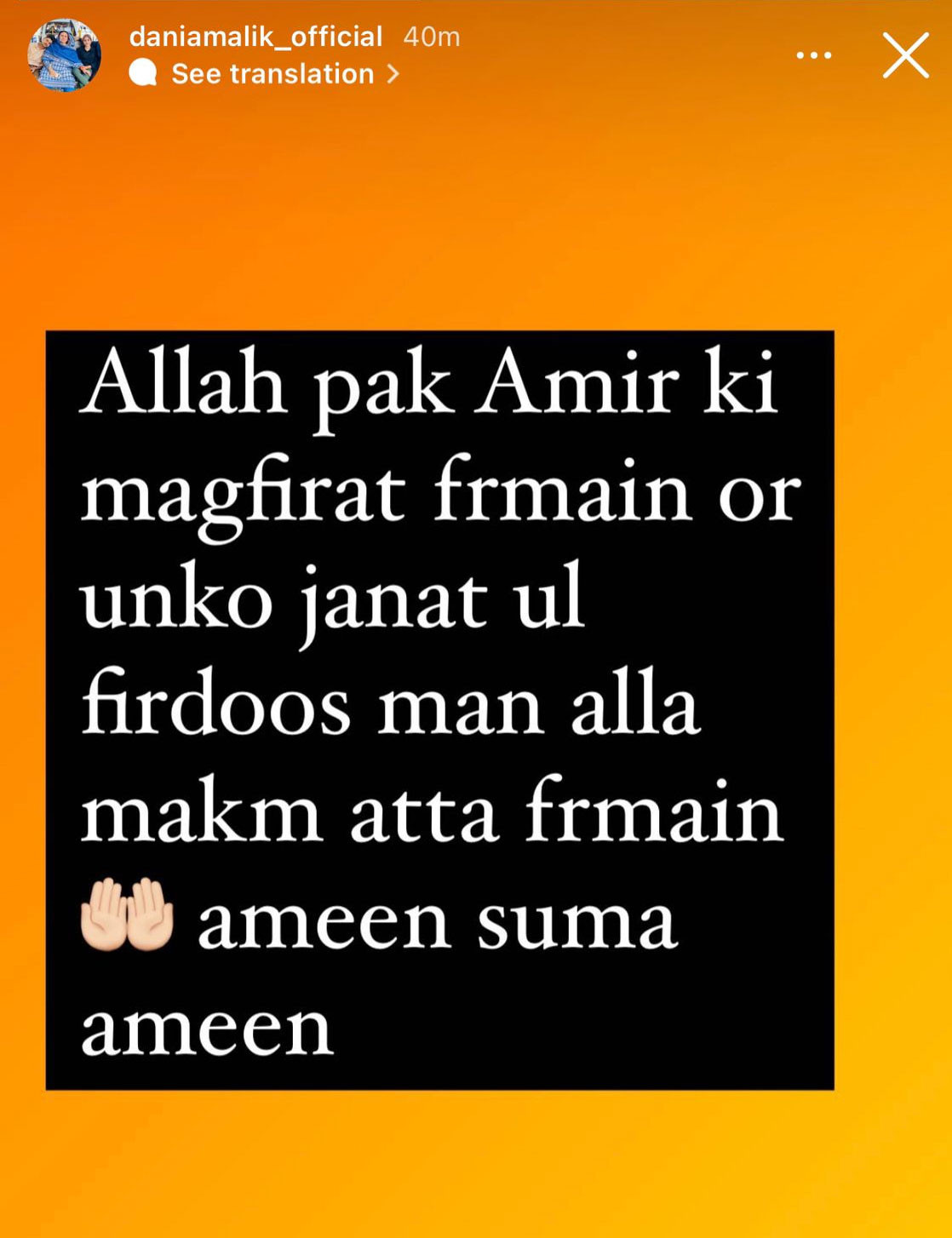 COMMENTS
Comments are moderated and generally will be posted if they are on-topic and not abusive.
For more information, please see our Comments FAQ