 ---
Dania Shah, the third wife of popular TV personality Aamir Liaquat Hussain, who passed away on Thursday, has taken to social media and spoke about his untimely demise.
Hussain passed away on Thursday at his residence in Karachi. Reportedly, the Karachi-based politician and televangelist was found unconscious at his house and was rushed to a hospital in the provincial capital.
Hussain, in February, had announced his third marriage to the teenager. Shah, in May, had filed for divorce from Hussain, she revealed in a video. Shah shared that she had approached the court to carry out the legal procedure.
Taking to Instagram, Shah shared, "May Allah forgive Aamir and grant his soul the highest place in Jannah. Ameen"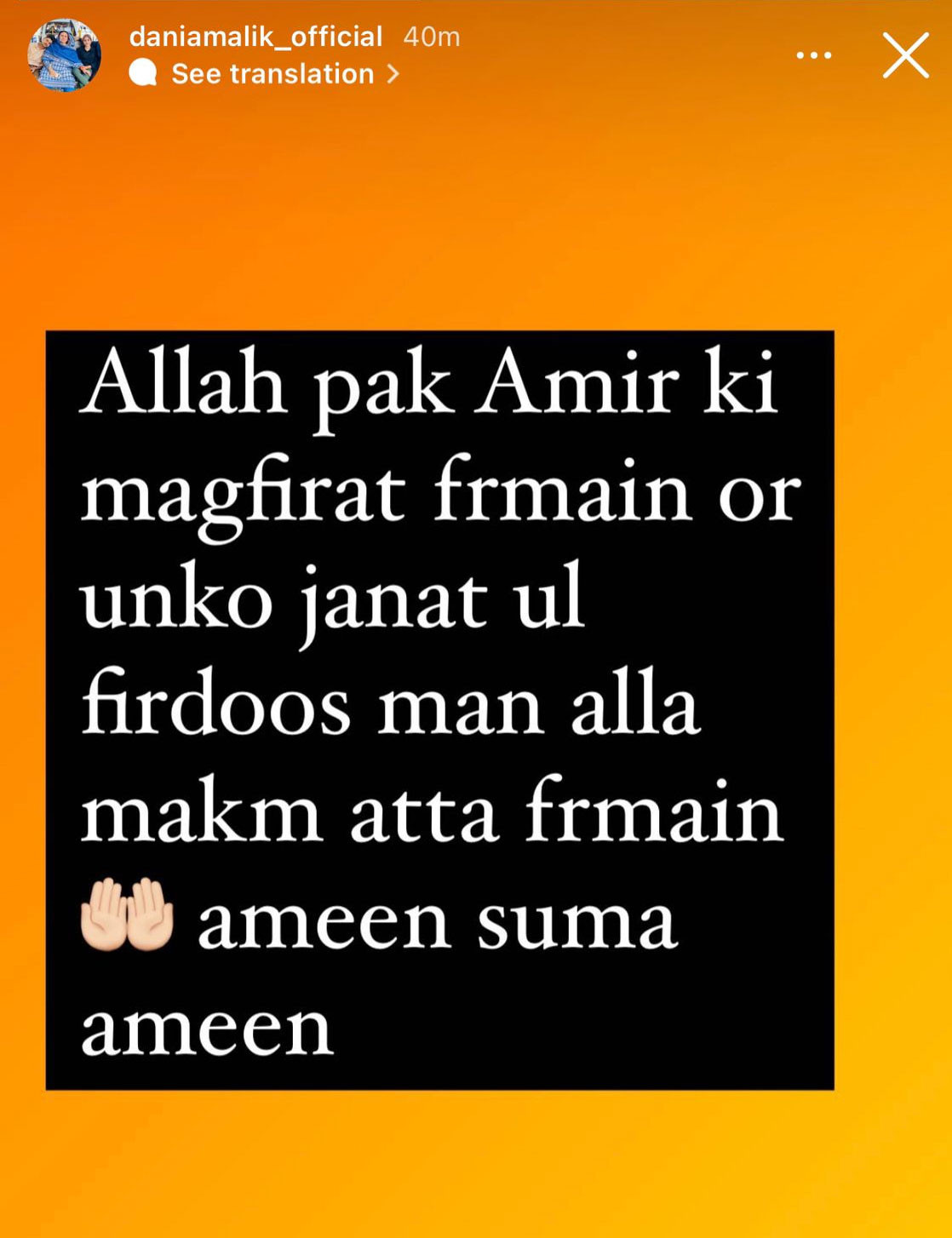 Last month, Hussain released a video lamenting over the viral 'indecent' videos leaked by his third wife. The television personality had shared his two cents on the matter and has revealed that he has no choice but to leave the country after 'indecent' videos made rounds on social media.
"These people are paying heed to a 14-15-year-old," Hussain had shared in the detailed video as he recites some verses from the Holy Quran. "Anyone who consumes alcohol cannot recite these verses. Everyone has buried my reputation in the mud over a girl whose interviews should not have taken in the first place. She filed for divorce and I was complying with it. All these new YouTubers and so-called journalists who have come forward [to give coverage to Dania] have done great injustice to Pakistan."
Tearing up, Hussain added, "I have no choice but to leave the country after this fiasco."
Have something to add to the story? Share it in the comments below.
COMMENTS
Comments are moderated and generally will be posted if they are on-topic and not abusive.
For more information, please see our Comments FAQ