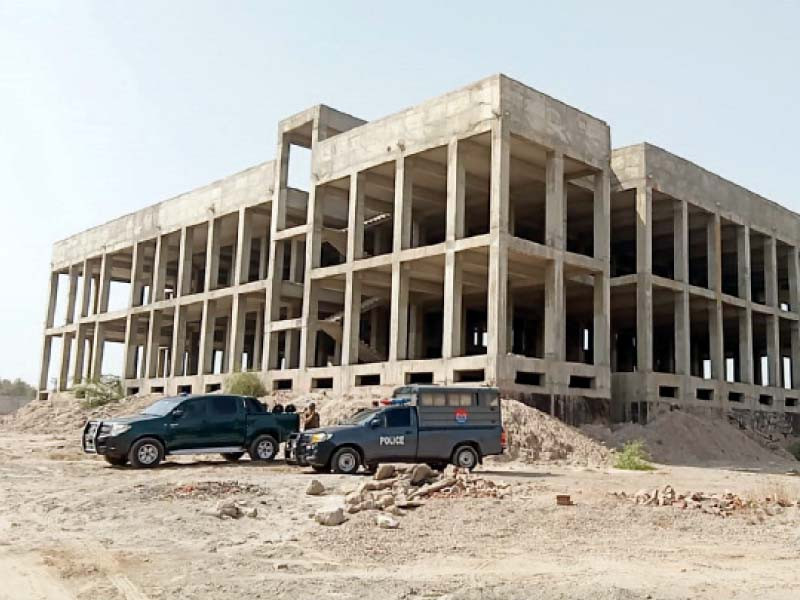 ---
MULTAN:
Due to poor policies of the government, a major project like the Safe City Project in Multan, which is the heart of South Punjab, could not be completed even after a passage of five-and-a-half years.
The building under construction for the crime control project has become decrepit, and, ironically, it has now become a dwelling of the criminals. On the other hand, the crime rate in the city is increasing day by day.
Incidents of robbery in important areas are also on the rise.
The people are in a state of panic in this situation.
The business community is also suffering from insecurity in this situation, and there are protests all over the place.
Claims of action by the police are one thing, but the crime rate is not being controlled.
In these circumstances, the completion of the Safe City Project is a must to control the crime rate.
The government will have to pay special attention to the completion of this neglected project.
The Additional IG of South Punjab, Dr. Ehsan Sadiq, has been paying special attention to this important project.
He visited the project under construction along with RPO Multan Javed Akbar Riaz immediately after taking charge of the office and took a full briefing about the project.
Under the project, which started in 2017, a Dolphin Force and a Police Control Office were to be set up in a building on government land behind Shah Shams Park.
The contract for this project was initially awarded to a foreign company that had already been a defaulter.
In the year 2017, an official in Multan had made tall claims to bring the said project to completion and the deadline for the project's completion (June 2018) would be met, but all the claims remained unfulfilled.
There was a programme to install more than 200 CCTV cameras at different places in the city under the Safe City Project, but just 30 cameras and poles were fitted when the Zainab murder case took place in Kasur after which on the orders of the Punjab chief minister all the money for this project was spent on installation of cameras in Kasur district.
Since then, the project has remained stalled.
According to experts, more than eight billion rupees were needed to complete the project.
On the other hand, Operation Al-Badar against criminals is also underway in all the districts of South Punjab.
Under the said operation the police have been given the task of arresting 10,000 criminals.
Published in The Express Tribune, May 25th, 2022.
COMMENTS
Comments are moderated and generally will be posted if they are on-topic and not abusive.
For more information, please see our Comments FAQ