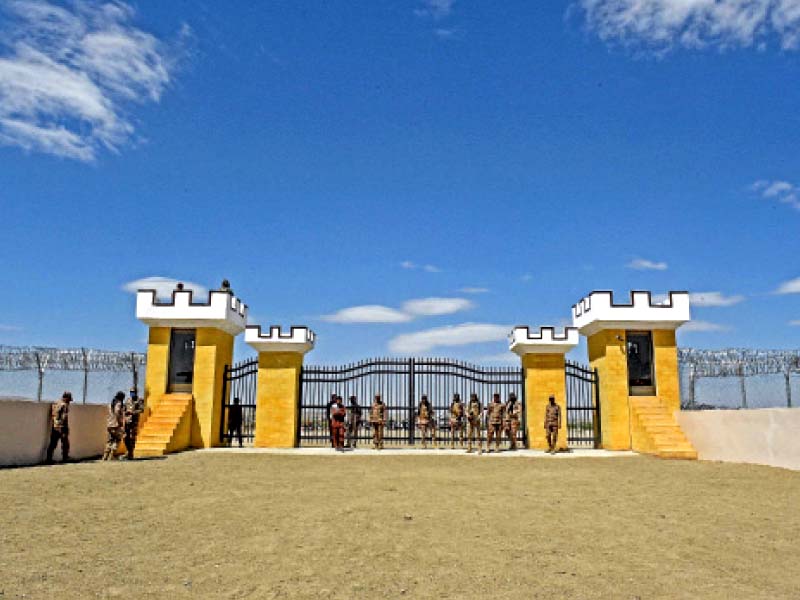 ---
MIRANSHAH:
Pakistan has closed down its Ghulam Khan border crossing with Afghanistan in North Waziristan tribal district after several cross-border attacks at security forces in recent days.
As a result hundreds of trucks loaded with fruits and goods have been left stranded on both sides of the border.
Official sources told The Express Tribune that the border has been closed down for travelers, all kinds of trade including Afghan transit trade and it has been completely sealed.
"Even those people who cross the border on foot are not allowed. This has hampered the arrival of displaced persons of North Waziristan from Afghanistan to their home towns too for the time being," he said, adding that tension has been on the rise following deadly attacks at security forces deployed near Pak-Afghan border.
"All the attacks have been carried out from across the border using Afghan soil," he said.
The closure of border has caused widespread panic among the local traders who fear that their goods would remain stranded including fruits and vegetable and other edibles as least for months.
"Dozens of our trucks have been left stranded on both sides of the border laden with fruits, vegetables and other edibles. Fruits have a very short shelf life," said local traders while talking to The Express Tribune.
"We fear that in a few days these vegetables and fruits will not be fit for use and we will lose millions of rupees due to the closure of border," they said, adding that government should give a one-time concession and clear trucks stranded on both sides of the border.
"The border has been sealed without any prior warning to put pressure on Afghanistan and local business community is the victim of such a decision made in haste," he maintained.
A fruit merchant Salah Jan said that during the holy month of Ramazan they import hundreds of trucks of fruits from Afghanistan to meet local requirements of Pakistan and the sudden disruption of trade has hit their business hard.
Published in The Express Tribune, April 24th, 2022..
COMMENTS
Comments are moderated and generally will be posted if they are on-topic and not abusive.
For more information, please see our Comments FAQ