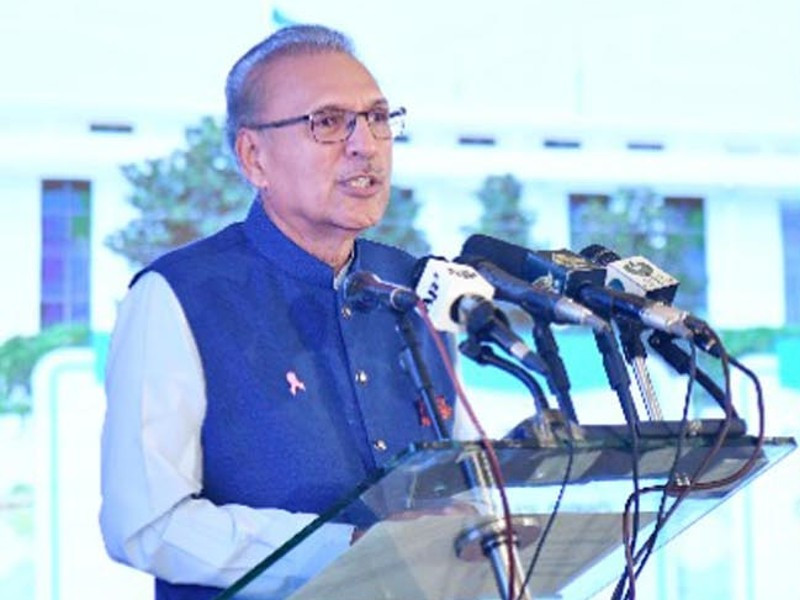 ---
ISLAMABAD:
The President's Secretariat on Wednesday asked the Election Commission of Pakistan (ECP) to propose dates for the next general elections in the country.
The development comes amid a crisis arising after the dismissal of the opposition's no-confidence vote and the subsequent dissolution of the lower house of Parliament on the former's advice on April 3.
The Supreme Court is currently hearing the matter to decide the legality of the actions taken by the prime minister, deputy speaker and president.
"In order to carry out the mandate of the Constitution of announcing the date of general elections, consultation with the Election Commission is required under Section 57(1) of the Elections Act, 2017," stated a letter written to the electoral body.
It added that the president shall appoint a date, not later than 90 days from the date of dissolution of the National Assembly, in pursuance of clause (5)(a) of Article 48 and clause (2) of Article 224 of the Constitution.
"The President has further desired that the Election Commission may kindly respond at earliest," the letter added.
A day earlier, the ECP denied there was any truth to reports of it being unable to hold fresh elections within three months.
According to the spokesperson of the ECP, the commission had convened an emergency meeting on election preparations.
Read More: ECP in cahoots with Nawaz: PM
"There is no truth in the reports that the next general elections cannot be held in three months," the spokesperson said. "Election Commission will fulfil its responsibility under the Constitution and the law. The meeting will review the preparation in the event of general elections."
On Tuesday, a meeting of the PTI's central executive committee was held in Islamabad under the chairmanship of PM Imran in which the formation of a parliamentary board was approved.
According to sources, the board will formulate a policy regarding candidates and the distribution of tickets. In this regard, the prime minister directed to speed up preparations for the elections.
During the news conference, PM Imran announced that the next general elections would be held within three months across the country, saying that this time the Pakistan Tehreek-e-Insaf would distribute tickets only among its ideological workers after proper consultation at the grassroots level.
COMMENTS
Comments are moderated and generally will be posted if they are on-topic and not abusive.
For more information, please see our Comments FAQ