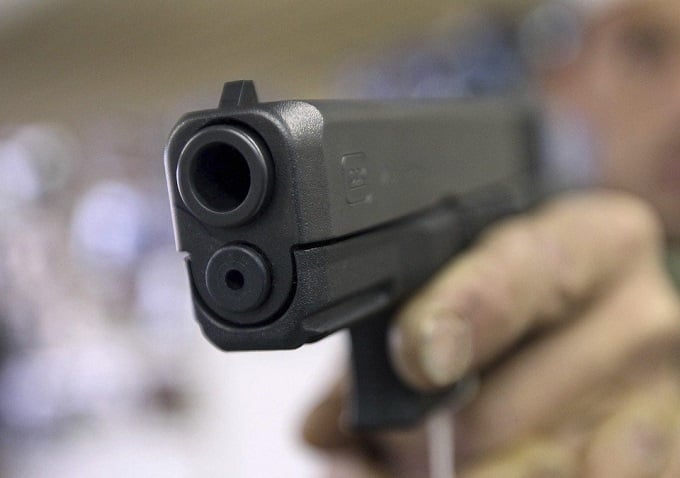 ---
KURIANWALA:
Three armed men allegedly killed their sister while injuring their brother-in-law and three nephews over a property dispute. Safia Bibi, wife of Amjad, had demanded her share in the property from her brothers, Fakhar, Faryad and Imran.
The suspects entered into their sister's house and opened fire, injuring Safia, their brother-in-law Amjad, and nephews Bilawal, Mehran and Bilal.
The injured were shifted to the hospital where Safia died of her injuries.
Police reached the spot, and after completing legal formalities handed Safia's body to Bilal Amjad, son of the deceased, on whose complaint the police registered a case and started conducting raids to find the culprits.
In June last year, a man allegedly stabbed his 70-year-old grandfather and four-year-old cousin to death and injured his grandmother, aunt and a two-year-old cousin over a property dispute in Khushab.
Muhammad Adnan, the main suspect, was arrested by Nowshera police and a case was registered against him under Sections 109 and 302.
Hafeezur Rehman, son of slain Nawazul Haq, filed a complaint stating that his uncle Abdul Hafeez had informed him that his nephew Adnan had come to his house at 8pm. He said that he had come from Rawalpindi and had to rest.
"As soon as he entered the house, he started stabbing my father Nawazul Haq. When my mother Malikani Bibi and wife Ghulam Raqiyah went to rescue my father, the suspect also injured them. Adnan also stabbed and injured my young daughters Maryam Alvi and Shifa Alvi, one after the other," the complainant stated.
Later, 70-year-old Nawazul Haq and four-year-old Maryam died of their injuries.
After the incident, the injured were shifted to Tehsil Headquarters Hospital Nowshera. Meanwhile, the deceased were buried after postmortem in the graveyard of their native village.
Nowshera SHO Amir Shehzad said that the suspect Adnan had been arrested and strict legal action was being taken against him.
In a similar incident in March 2021, a man, his pregnant wife and two children were murdered allegedly by his father in Kotli Kokian.
There was an atmosphere of gloom in the village after the incident. According to local people, both the children were beaten to death with an iron rod in front of their mother. Later on, the woman was also killed.
According to the police report, the incident took place in Kotli Kokian village of Motra area.
Basharat and his son Adnan were allegedly involved in a property dispute. Adnan was feeding buffaloes near his house when he was shot dead.
His pregnant wife Mashal, two-year-old son Abdul Hadi and three-year-old daughter Haniya were beaten to death with an iron rod inside the house. Adnan's father Basharat went missing after the incident.
Adnan was son of Basharat's first wife. Basharat had divorced his mother and remarried.
A heavy contingent of police cordoned off the village and shifted the bodies to Civil Hospital Daska for postmortem. Mashal was a resident of Adha village.
In another incident in March, four men were gunned down in Lodhran. Police cited family enmity as possible motive behind the quadruple murder.
The four men were shot dead by unidentified gunmen within the limits of Kahror Pakka police station.
Police said the four victims were travelling in a car after attending a court hearing. The assailants intercepted the car and opened fire.
As a result, all of them died on the spot. The suspects managed to escape the crime scene amid panic which followed the shooting, said a police spokesperson. The deceased were identified as Riaz, Mustafa, Abbas and Sajjad.
Published in The Express Tribune, April 6th, 2022.
COMMENTS
Comments are moderated and generally will be posted if they are on-topic and not abusive.
For more information, please see our Comments FAQ