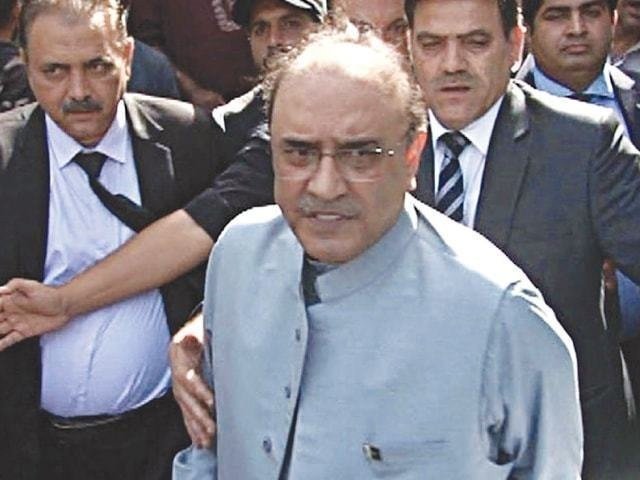 ---
Pakistan Peoples Party (PPP) co-chairman Asif Ali Zardari urged the establishment to make its position clear over the allegations by Prime Minister Imran Khan of a 'foreign conspiracy' against his government.
In a statement, he said that the premier was trying to hide behind a 'threat letter', adding that members of the National Security Council (NSC) have said that they could not find evidence of the foreign conspiracy in ousting the PTI government.
He said that Imran Khan keeps saying that the members of NSC belonging to the military were satisfied with his stance. Therefore, he added, the establishment should clear its position.
The former president also said that now the issue was not limited to Imran Khan or joint opposition but to Pakistan itself and delaying such sensitive matters can be damaging for the country.
Read more: Opposition vigilant as govt mulls governor's rule in Punjab
He further said that the matter was not of no-confidence motion now but of national security.
Earlier, terming the dissolution of the National Assembly an unconstitutional move by the Pakistan Tehreek-e-Insaf (PTI) government, PPP Chairman Bilawal Bhutto-Zardari vowed to defeat Premier Imran during the next general elections as well after beating in parliament.
"Imran Khan doesn't know what has happened to him... he has been defeated and he is celebrating," Bilawal said while addressing party workers in Sukkur.
He said that during Imran Khan's regime, all institutions of Pakistan became controversial. "These are Pakistan's institutions, not of any one person... We don't want to see their names become controversial because of Imran Khan," he added.
COMMENTS
Comments are moderated and generally will be posted if they are on-topic and not abusive.
For more information, please see our Comments FAQ