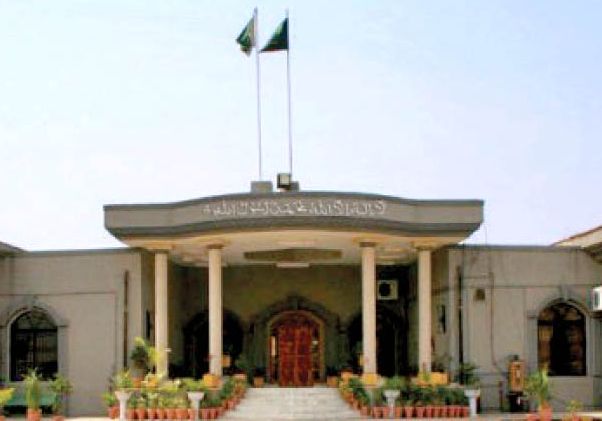 ---
ISLAMABAD:
Islamabad High Court (IHC) Chief Justice Athar Minallah remarked on Friday that enforced disappearances were unacceptable in a country run under the Constitution and asked why not the chief executive of the country be held responsible for it.
Hearing a case about the recovery of journalist and blogger Mudassar Naro and other missing persons, the chief justice said that the cases of enforced disappearances attracted terrorism laws, and were tantamount to treason.
Additional Attorney General Qasim Wudood appeared before the court. The court inquired about the case of a missing person, whose child had met the prime minister. Wudood replied that security agencies put in great efforts but could not find the culprit.
The chief justice asked when did the federal government make serious efforts to address the issue of missing persons? He pointed out that the students of Balochistan were waiting for quite some time but the government did not move and till date no one had been held accountable.
Read Islamabad police withdraws case against Baloch students
The additional attorney general said that the report of Justice (retd) Kamal Mansoor Commission regarding missing persons, which was prepared 10 years ago, had not yet been received. He further said that efforts were made to find the report but to no avail.
Amicus curiae Faisal Siddiqui said that the matter had been complicated from the beginning. He added that detention centres were set up in 2011, which housed between 1,500 and 2,000 people, according to 2013 figures and many missing persons were recovered from there.
The chief justice said that if the impression was being given that the eight agencies of the government were not under the control of the government then it was the responsibility of the chief executive. He added that the state had failed in holding any investigation into the missing persons cases.
The additional attorney general said that the case of Mudassar Naro had not been declared a case of enforced disappearance. Siddiqui stressed the need for legislation on enforced disappearances. The court adjourned further hearing till April 22.
COMMENTS
Comments are moderated and generally will be posted if they are on-topic and not abusive.
For more information, please see our Comments FAQ