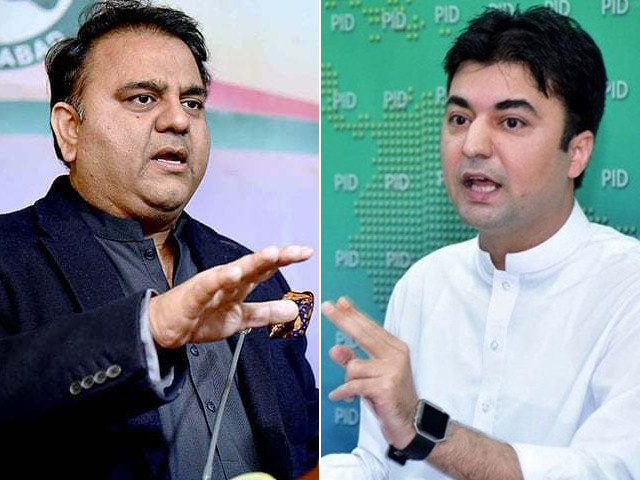 ---
ISLAMABAD:
Federal ministers on Wednesday ridiculed the PPP Chairman Bilawal Bhutto Zardari for poor show at Malakand, saying that amounted to rejection of PPP policies.
Minister for Information and Broadcasting Chaudhry Fawad Hussain mocked PPP Chairman Bilawal Bhutto Zardari for pretending that he was addressing a large public gathering in Malakand.
The minister, in a tweet, said the number of people in the 'public meeting' of "Bilawal Sahab" in Malakand was even lesser than that of a meeting arranged by a provincial assembly candidate.
https://publish.twitter.com/?url=https://twitter.com/fawadchaudhry/status/1506594419461718019
Read more: Bilawal vows not to seek help of 'Gate 4' to oust PM
The PPP chairman, he said, was giving the impression that millions of people were listening to him at the Malaknad meeting.
The minister said the opposition leaders could not compete with Prime Minister Imran Khan in holding large public gatherings.
Minister for Communications and Postal Services Murad Saeed thanked the people of Malakand for rejecting the PPP.
Reacting to PPP Chairman Bilawal's Malakand public meeting, he said that a five marla plot was selected for the PPP's public meeting. Even that could not be filled, said a statement. He said that Pakistan Tehreek-e-Insaf would show them a public meeting on March 27
COMMENTS
Comments are moderated and generally will be posted if they are on-topic and not abusive.
For more information, please see our Comments FAQ