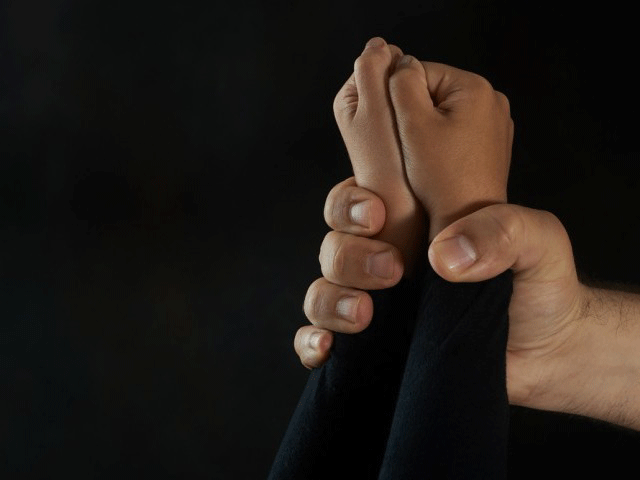 ---
ISLAMABAD:
A 13-year-old girl was allegedly abducted from the Dhok Mohri area within the limits of Bara Kahu Police Station.
Police have registered a case on the complaint of the victim's father Ghulam Raheeb, resident of Tehsil Kabirwala in Khanewal. As per FIR, 13-year-old MB* was kidnapped by the accused Moaz Dasti, a resident of Dhok Mohri Bara Kahu on March 18 from her home. According to FIR, the suspect abducted the girl with a malafide intention.
The suspect also sent a text message to the victim's father stating that his daughter was with him and would return by evening. The father was also warned not to approach the police, otherwise, he would be killed. The police have registered the case against the accused after five days.
Sources said that Sources despite the identification of the suspect and threats of serious consequences to the father of the abducted girl, the police have tasked the father to trace the accused and intimate them about his whereabouts.
Read: Two girls, including minor, 'abducted, raped' in Mirpukhas​​​​​​​
Meanwhile, police have failed to trace an expiate Pakistani who went missing in the Tarnor police jurisdiction on January 23 after arriving from Oman.
The police have failed to trace the missing citizen even after the registration of a case some 28 days ago. Akbar Hussain, a resident of Malakand district, had lodged a complaint with the police that his brother Shah Hussain left Karachi for Islamabad on January 23.
When he reached the Tarnol area, his mobile phone went switched off and he was missing since then, the complainant said.
"We are afraid that someone may have killed or kidnapped him because he possessed a large sum of foreign currency," the complainant said. Police have failed to recover the abducted person.
Published in The Express Tribune, March 22nd, 2022.
COMMENTS
Comments are moderated and generally will be posted if they are on-topic and not abusive.
For more information, please see our Comments FAQ