 ---
Following the news of Zahir Jaffer filing an appeal in the Islamabad High Court (IHC) against his conviction, actor Sami Khan took to social media to share how the proceedings that follow will be a "test of our justice system". Jaffer was convicted of Noor Mukadam's murder and awarded the death penalty in late February.
Sharing a news post about Jaffer's appeal, Khan wrote, "Power games begin now. He was convicted but justice won't be served until he is hanged. So, the test of [the] justice system is still going on."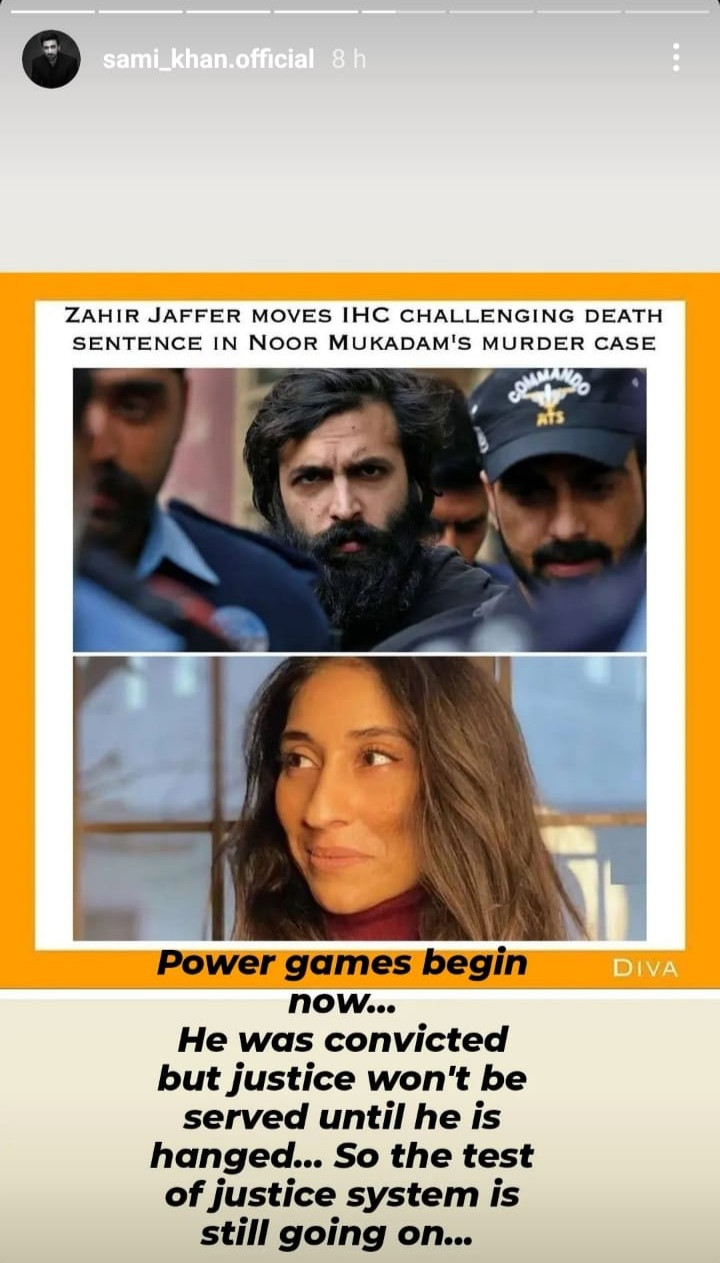 He added in a separate post, "Power v justice battle continues… [This is] also a test of our justice system." Tagging PM Imran Khan, the actor added, "We want justice."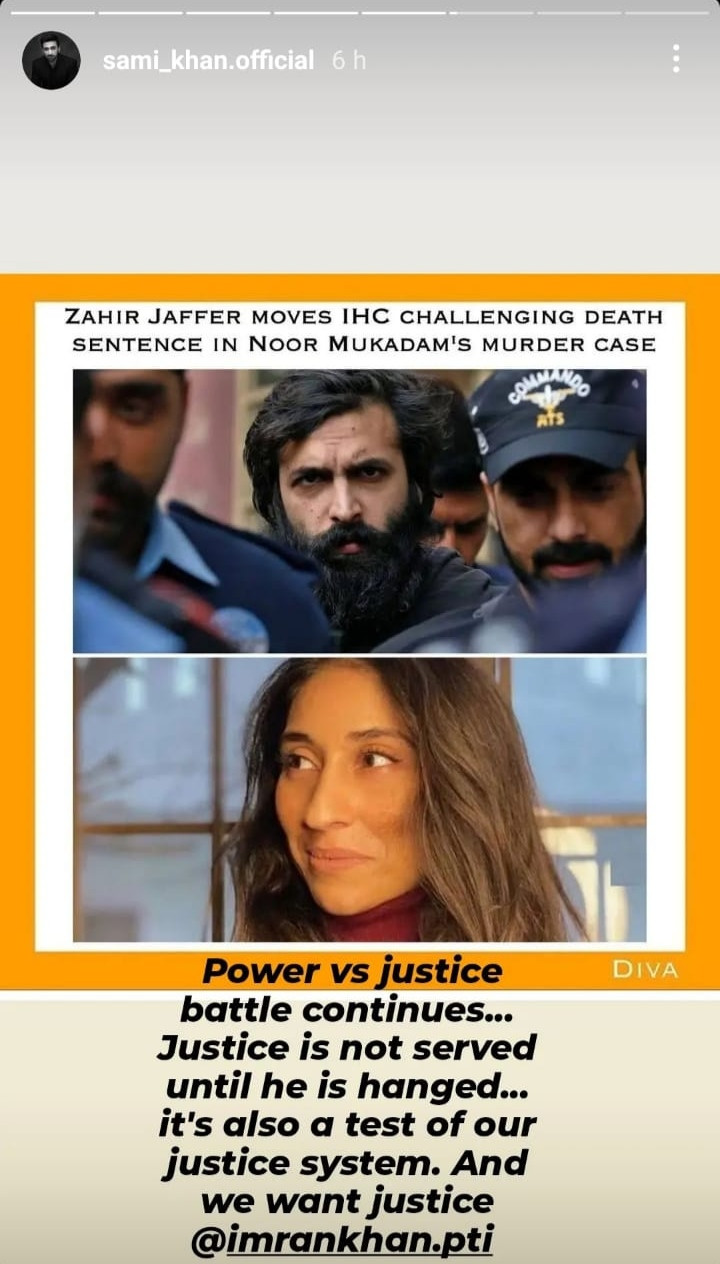 After a four-month trial, a sessions court in Islamabad handed down the death penalty to Zahir with 25 years of rigorous imprisonment while his employees, watchman Muhammad Iftikhar and gardener Mohammad Jan, were sentenced to 10 years in prison for abetting in the act.
However, Additional Sessions Judge Atta Rabbani acquitted his parents, Zakir Jaffer and Ismat Adamjee and a domestic helper, Jamil, as well as six other suspects in the case including Therapy Works employees, from the charge of abetment.
After the death penalty was announced, several celebrities weighed in with cautious optimism, with Osman Khalid Butt tweeting, "I know there will be an appeal; I know his parents are acquitted; I know we're far from true justice prevailing. But, after months of his charade, complete lack of remorse or guilt, there's this: Zahir Jaffer has been sentenced to death."
COMMENTS
Comments are moderated and generally will be posted if they are on-topic and not abusive.
For more information, please see our Comments FAQ