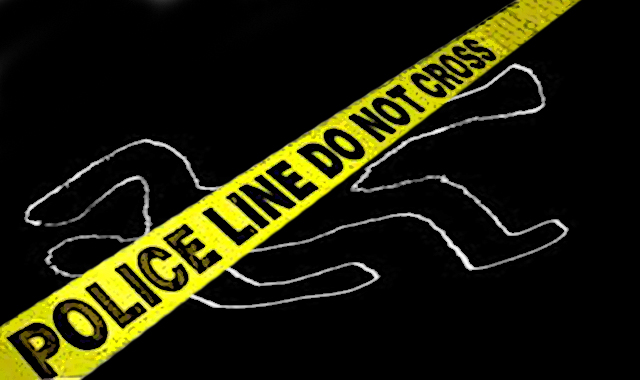 ---
KARACHI:
Police claimed to have arrested the suspect who shot and killed a businessman in Clifton.
South district DIG Sharjeel Kharal told a press conference that VeerBhan was leaving a bank near Schon Circle in Clifton area on Wednesday with Rs7.3 million cash, when three armed men snatched the money and killed him on his resistance.
The DIG said, a suspect, allegedly involved in the incident, has been arrested. Police have also recovered weapons, a motorcycle, and a large sum of money from the suspect.
He said that raids were being carried out at different places for the arrest of other criminals involved in the incident. The group of suspects, reportedlt four to five, used to carry out incidents exclusively in covered areas of Clifton, Defence, Guzri, and Darakhshan. The arrested accused was the one who shot the businessman deaf. The weapons recovered will be sent to the forensic laboratory, and the case will be presented in the court with solid evidence so that the accused can be convicted and sentenced.
The same accused also looted a lot of money from a citizen who had come out of a bank in the Gizri area a few days ago. Responding to various queries regarding the accused, the DIG said that as the investigation is still underway, he will not reveal the accused's name and other details at this stage. Otherwise, there is a risk of affecting the investigation, he said.
Read More: Killer of husband sent to jail on judicial remand
South SSP, Zubair Nazir Sheikh, SSP Investigation, Clifton SHO and other officers were present at the press conference.
SSP Investigation Farrukh Raza said that the investigation team obtained footage of various CCTV cameras installed in and around the bank after the incident.
Geo-fencing the incident scene led to the discovery of some suspicious telephone numbers. We traced them and reached the suspects. The success achieved by the police is the result of hard teamwork.
The incident is under further investigation, and more revelations are expected soon.
Published in The Express Tribune, January 15th, 2022.
COMMENTS
Comments are moderated and generally will be posted if they are on-topic and not abusive.
For more information, please see our Comments FAQ